RIFLES
If you don't see what you want I can get it in.



TAKE NOTE


"NEW" Firearms are rarely kept in
stock but are easily ordered on request.
All second hand guns are stored
with another dealer under secure
24/7 guard at another location.



All comings and goings of people and vehicles
are remote monitored and recorded 24/7



WARNING!



If you're stupid enough to contact me trying to obtain firearms, parts or accessories
illegally be warned, I log those calls and e-mails and pass them on to the Police!
I've invested to much into this business to risk it all for a few crooked bucks!



My Sales Policy.
If you purchase any item from RPG you are in full agreement with
all my sales policies. Please remember, my shop, my rules...
Link
---
My NEW gun prices are fairly accurate but because of the fluctuating
dollar and sometimes my clumsiness, it's always
a good idea to get an updated quote.
Pictures of "NEW" guns are examples only and there may be variations
in finish, sights, grips, serial numbers and accessories etc.

.22 & .17 RIMFIRE.
BROWNING BL-22 .22 Grade-1 NEW A smooth leaver action if there ever was one---$1485

BROWNING BL-22 .22 Grade-II NEW A magnificent lever action rimfire in every way!---$1725



BSA "Sportsman" .22 GOOD A nice single shot rim fire with lovely Honey coloured wood, home checkered and not a bad job--$125

CZ 457 Lux .22 NEW--$1395
CZ 455 .22 NEW A top hunting and target gun, reliable, tough and accurate-$885

Classic-$945 Deluxe--$995

ISSC SCOUT SR .22 .22 Mag .17HMR NEW 10 round mag, Weaver base 20" barrel

Black

Green

Desert All--$795
Extra mags, all cals--$75
LITHGOW "Crossover" .22 NEW Stainless Synthetic, with 5 shot magazine---$1265
MOSSBERG 817 CLASSIC WOOD CHROME .17HMR NEW 21" Chrome barrel with 1/9 twist and
5 shot mag--$565

MOSSBERG 464 STRAIGHT 22LR NEW Adjustable sights, 18" 1/16 twist barrel, 13 shots of
wholesome .22 goodness!--$615

ROSSI Rio Bravo .22 NEW 18" barrel--$665
WALTHER KK500 .22 NEW State of the art in small-bore match guns--$4095
---
No Gun smithing scope mounts for
SMLE No1-Mk3 and Enfield No4-Mk1,2,5
Great if you don't want to ruin the original finish and configuration of your
rifle with ugly drill and tap holes but still want to mount a scope.
Made of tough T6 aluminium bar and shaped on a CAD machine
(not moulded or cast) these high quality scope mounts will last a life time!
Uses Weaver type rings comes with tool and simple to follow instructions.
Price includes post direct to you-$75
Go to Scope Mounts for more information.
---
"Less Kick!"
RECOIL REDUCERS.



Take the pain out of shooting!
For All Sporting and Military Firearms.
.222 to .470 Nitro .410 to10g
100% Australian made!
$135 including post to you anywhere in Australia!
Go to Recoil Reducers for more.
---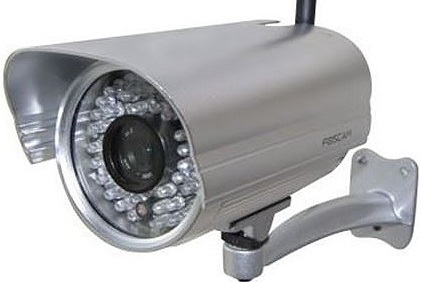 Automatic Internal and External
Surveillance Camera Systems.
Once the motion detector is triggered the camera will instantly send
notifications and snapshots to 5 email address and a live video stream to your mobile phone!
Go to Camera Systems for more information.
---
My NEW gun prices are fairly accurate but because of the
fluctuating dollar it's always a good idea to get an updated quote.
CENTRE FIRE.
ACCURACY INTERNATIONAL NEW What can I say, the Rolls-Royce of sniper rifles! E-mail for a quote.



Top of the line in precision firearms.
Call or E-mail for a quote.
BAIKAL MP18-MH .308 NEW This solid single shot is probably the last "NEW" one in captivity and it's highly unlikely there will be any more
on offer for the foreseeable future, new in box--$995
HAENEL RS8 .308 .300Win mag NEW An all new state of the art precision rifle, tough reliable and accurate!---$10465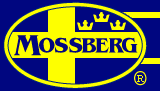 Go to the importers web-site for currently available models.
Most models are available and in my experience offer exceptional reliability, accuracy and value for money.
These are just a small sample of what's available and price guide.
MOSSBERG MVP PREDATOR LAMINATE .223 NEW A little tack-driver! 1 in 9 twist means it will shoot just about any prodgie available! (.204 is in 1/12) I have one of these guns and at 300m it puts all its shots into a match box using factory ammo, that's "V Bull" or minute of bunny accuracy!-$1125

Example pic.
MOSSBERG MVP LR .223 NEW Synthetic OD Green stock, adjustable cheek rest, 10 round mag---$1565

MOSSBERG 464 .30-30 NEW Almost identical to the Winchester 94 in every way---$925

MOSSBERG 41021 30/30 NEW Walnut stock with pistol grip and fibre optic sights---$995
MOSSBERG MVP LIGHT CHASSIS TAN .308 .223 NEW Using an MDT LSS Chassis System with fixed butt stock
10 round mag make this a super accurate set up!-$1665



MOSSBERG PATRIOT "NIGHT TRAIN" .308 NEW Synthetic stock, 22" 1/10 barrel, 6-24X50 scope. Another Mossberg
tack driver!--$995

MOSSBERG "PATRIOT" .308 .30-06 NEW Walnut stock, 22" Blue fluted 1/10 barrel, you get an awful of lot of boom
for your buck!-$885

MOSSBERG "PATRIOT" 300 WIN MAG NEW 22" blued fluted 1/10 twist barrel, 4 rnd mag, Walnut stock-$865


Synthetic stock-$725

MOSSBERG MVP "Patrol" .223 .308 NEW Synthetic stock, 16.5" barrel, light, handy, accurate and reliable---$1095

MOSSBERG MVP "Scout" .308 NEW---$1095
MOSSBERG MVP "Thunder Ranch" .223 1/9 TWIST NEW---$1225

RUGER M77 HAWKEYE NEW A top-notch light sporter in a wide range of calabers. .223 .204 .243 .308 .270 .300WIN .22-250
.25-06 30-06 .338 Federal .358WIN The gun comes with steel rings and the new LC6 trigger. Blue, Wood-$1485

RUGER M77 MK2 RBZ NEW Stainless steel, laminated or synthetic stock, scope mounts and comes in popular calibres.
Great all round gun, tough and reliable--$1255 (Lam)

ROSSI PUMA STAINLESS STEEL 20" .38/357 NEW A top notch leaver action and a great choice for the western action match!
20" round or 24" octagonal barrels, 10 shot tube mag, "Buck horn" rear sights. Authentic, reliable and accurate!
20" Round barrel. Blue--$885 Stainless steel--$1265

24" Octagonal barrel, Blue--$965

Stainless steel--$1065
SAKO TRG 42 .300 & .338 NEW State of the hard hitting arts! Black stock--$6295 With break--$6495 Green stock--$7395
With break--$7595

SAVAGE SPORTER 16FCSS NEW S/steel, synth/stock .223 .243 .308 .270wsm .300 wsm Left handed models are in .243 22-250 .308 .270 wsm.
Tough, reliable, accurate, a top hunting outfit at an affordable price 4 shot detachable mag-$1155

SAVAGE 12 FVSS NEW A top shelf varminter, stainless barrel, synthetic stock etc---$1225
SAVAGE 12 FTR .308 NEW---$2965
SAVAGE "PALMA MATCH" .308 NEW One of the best, single shot, out of the box target rifles there is!---$2985

SAVAGE 12 VLP .223 .204 .22-250 .243 .308 NEW In a word deadly! Easily one of the finest varmint/target rifles available today! Heavy fluted barrel,
"Acu-trigger" laminated stock, detachable magazine. (Available in left hand! .223 .204 .22-250)---$1985



STEYR SCOUT NEW .223 .243 .308 Weaver rail, sling swivels, synth stock. Stainless-$3365 Blue-$3185

scopes not included.
THOMPSON CENTRE (TC) "VENTURE" All Popular Calabers NEW Top of the line!---$1085

THOMPSON CENTRE (TC) "VENTURE" Cammo lite weight All Popular Calabers NEW Top of the line!---$1285

TIKKA T3 LITE STAINLESS etc .223 .308 etc NEW A great all rounder---R/H $1465 L/H---$1565 Cammo---$1865

TIKKA T3 "TACTICAL" .308 NEW As practical a "Hunter/Sniper/Target" rifle as you could desire!---$2665

TIKKA T3 HUNTER MOST CALABERS NEW Blue---$1325 Stainless steel---$1395
TIKKA T3 "Super Varmint" NEW---$2295

TIKKA T3 Battue Lite .308 etc NEW---$1575

WEATHERBY VANGUARD SPORTER NEW Numerous calibers, finishes and stock types From $1365

WEATHERBY MKV WEATHERMARK 6.5-300 WBY to 338-378 WBY etc NEW---$2665

WEATHERBY MKV TACMARK 30-378 WBY to 338 LAPUA--$4825 & TACMARK ELITE 30-378 WBY to 338 LAPUA NEW--$6765

WEATHERBY MKV SAFARI AAA 460 WBY NEW The big game hunters choice!---$10995



ZASTAVA M07 .308 NEW ON CONSIGNMENT A state of the art sniper rifle! This tack driver comes with sling, model 2 Versa-pod, tools and instructions etc--$3565



My NEW gun prices are fairly accurate but because of the fluctuating dollar
it's always a good idea to get an updated quote.
BLACK POWDER.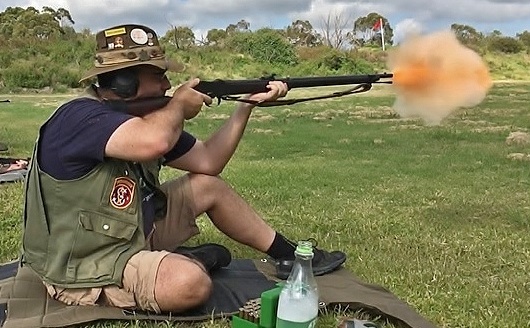 Me and my Martinis. MPG MPG2
Chiappa "Pattern 1858 Enfield" .58 NEW Accurate and reliable, last issued British muzzle loaders, so good it was used throughout the
American civil war by both sides-$1295

PEDERSOLI "Pattern 1858 ENFIELD" RIFLE .58 NEW Same as above but made by Pedersoli--$2165

PEDERSOLI BROWN BESS .75 NEW A great replica of the classic British long arm. Start your empire building today! Rifle and carbine available.
Rifle--$2725

Carbine--$2625
PEDERSOLI MISSOURI RIVER HAWKEN RIFLE .45 .50 NEW This high quality reproduction comes with a Bullet mold, full instructions and DVD.
Handsome walnut stock, set triggers, adjustable buckhorn sights and browned barrel make this a top choice for your next black powder "Rendezvous."--$1645

PEDERSOLI TRADITIONAL HAWKEN PERCUSSION .50 NEW--$1025
PEDERSOLI "John Bodine" 34" .45-70 Remington rolling block NEW--$2795

PEDERSOLI Sharps 1874 Quigley Sporting rifle NEW .45-70--$4165 .45-90---$4265 .45-110 & .45-120---$3125
PEDERSOLI Sharps 1874 Competition Rifle NEW .45-70 .45-90---$3865
PEDERSOLI Sharps 1874 "Long range" NEW .45-90--$4165
PEDERSOLI Sharps 1874 Buffalo Rifle NEW .45-70---$3325
PEDERSOLI Sharps "Boss rifle" 1874 NEW .45-70---$5365 .45-90---$5465

AIR.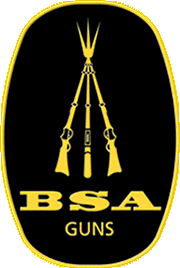 Link to manufactures web site.
Most models are available and are great value for money from a classic gun maker.
These are just a small sample.
BSA SUPER SPORT TAC .22 NEW A solid, knockabout synthetic (Scope not included)---$465

BSA BUCCANEER SE .22 NEW HI power, 10 shot mag, pre-charged pneumatic with timber stock (Scope not included)---$855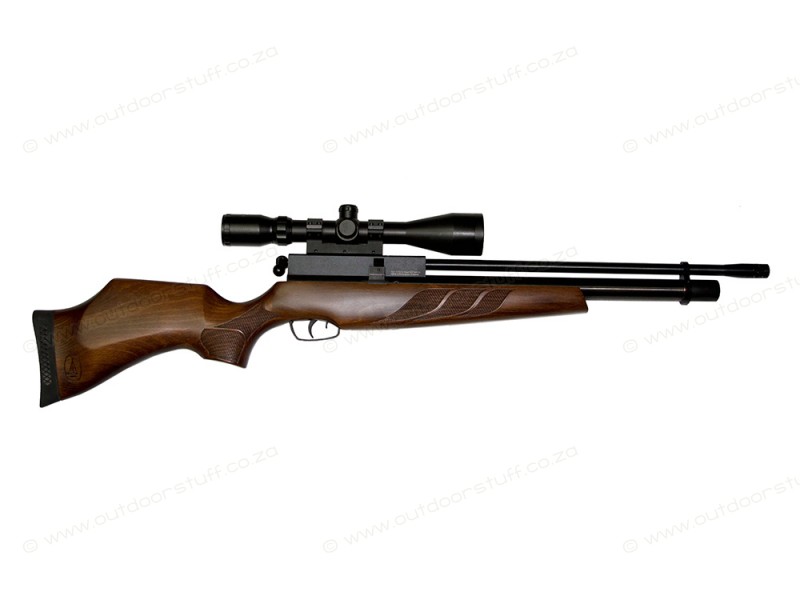 BSA R-10 MK2 .177 WALNUT PCP NEW 160 shots per fill of 1055 fps power!--$1765

BSA R-10 SE .22 HP W/ BRAKE NEW 10 shot mag, walnut stock and muzzle break etc--$2065

GAMO "EXPO-26" .177 GOOD A solid, nonsense air gun with plenty of starling busting whack!--$165
WALTHER ROTEX RM8 .177 NEW 8 shots of Walther quality!---$1325

WALTHER ROTEX RM8 "Varmint" .177 NEW Same as above but in a synthetic stock--$995

Filler Tube for RM8--$95
Air rifle scopes.
BSA S2-9 X 32 WR NEW Great for PCP air rifles and .22 cartridge guns---$125
SIMMONS 3-9 X 32 W/R ADJ OBJECTIVE MATTE NEW Specifically made for air rifles---$199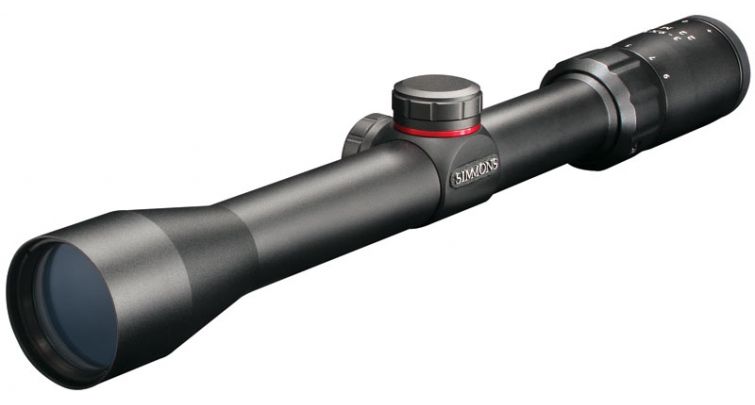 (Including post)
* Some pistols/rifles due to their calibre, action, barrel length, mag capacity or year of manufacture can
only be acquired with a specific collectors permit, contact your states firearm registry for details.
If you purchase a gun that you find you are not allowed to poses sorry but there will be no refund.

BE WARNED


If you contact me to try to obtain a firearm illegally be warned,
I log those calls and e-mails and pass
them on to the Police!
Do you have a gun or militaria that's Surplus to your needs?
Did grand dad forget to pop into the Q store before rejoining Civie street?
Perhaps there's something stuck in the shed or buried away that you probably
shouldn't have around any more?
Regardless of type, calibre, make, category (A, B, C, D, H)
or even if it's not registered,
give me a call and lets see if we can turn it into $$$
Office Hours
MONDAY TO FRIDAY
9.00 AM - 6.00 PM
DO NOT PHONE AFTER
HOURS OR ON WEEKENDS!
PHONE: (02) 99705872
MOB: 0413996795
N.B. I do not respond to SMS
E-MAIL
PLEASE READ OR YOU PROBABLY WON'T GET AN ANSWER!
Please read my sales policy to make things easier for all and please take note,
1: Very sorry, I don't do lay-buys.
2: I do not stock spare parts, ammunition or reloading components.
3: I won't respond to a shopping list containing 10-20 items or SMS messages.
4: Please keep it short and to the point as I won't respond to long winded rambling e-mails
or open-ended enquiries such as, "What sort of .22s are around?"
I also need the make and model number of the items you want or I can't do an accurate quote.
5: Sorry but I don't take extra photographs of firearms.
6: I don't export outside Australia.
7: If you are trying to obtain a firearm illegally read the
warning above and in My Sales Policy.
Police have been known to monitor dealers emails...
8: If I don't answer within 24 hours it usually means I'm waiting for a response
from an importer or you haven't read or understood the above.
Grumpy bugger aren't I!
rpg303@bigpond.com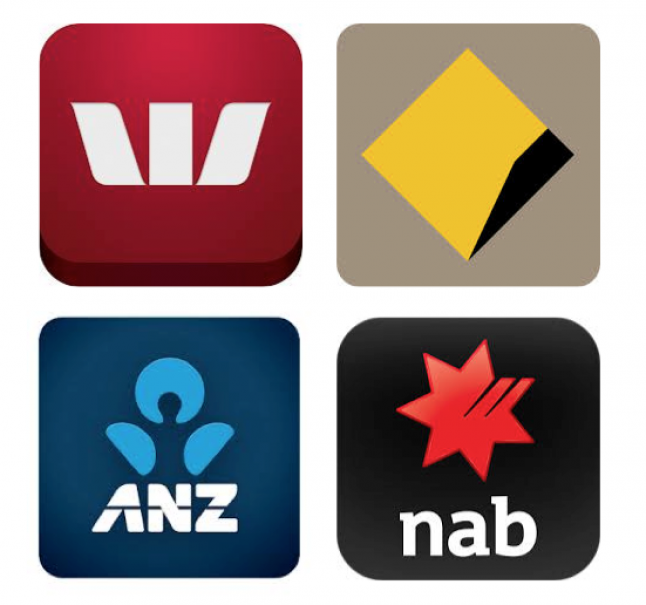 ETC.


Instructions for Internet and Bank Deposits:


Rifle
Pistol
Shotgun
Collectors and Military
Sales Policy
Recoil Reducers

Books
Gun Clubs
Aussie Gun Safes
Gunstock Services
Game Council of NSW
SRFS Obsolete Reloading Dies
AV BALLISTICS
Obsolete Cartridge Cases

Optics, Reloading & Accessories
Custom Gun Smith & Pyrotechnics

Minnie Revues: "Guns n Goodies!"
The thoughts of chairman Bob
Reel Memories DVD & Video
The Shootists Gallery!
Links
Home

WE HAVE A VOICE!




Keep our sports strong! Keep our sports alive!