"A CLUB NEAR YOU?"
Free illustrated listings for all Shooting & Fishing clubs and Collectors Associations
throughout Australia & New Zealand!
Just drop me a line or E-mail me.
Ph (02) 99705872
0413996795
rpg303@bigpond.com

NSW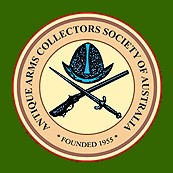 The Antique Arms Collectors Society of Australia was formed in 1955 by a small group who realized that the preservation of Australia's historical heritage in relation to antique arms, could best be served by the foundation of a society.
From these humble beginnings, the Society has grown in strength to become one of the foremost collecting bodies in Australia with worldwide membership and affiliations.
It is the only collecting body affiliated with the NSW Power House Museum.



AIMS,
* The collection and preservation of antique arms and accessories.
* The study of their manufacture and history.
* The restoration of arms that are in a deteriorated condition.
* The study of antique arms as applied to the history of the colonies of Australasia.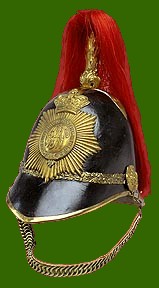 Visit us at,
www.antiquearmssociety.org.au

St. IVES PISTOL CLUB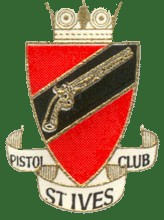 A friendly club with the competitive edge.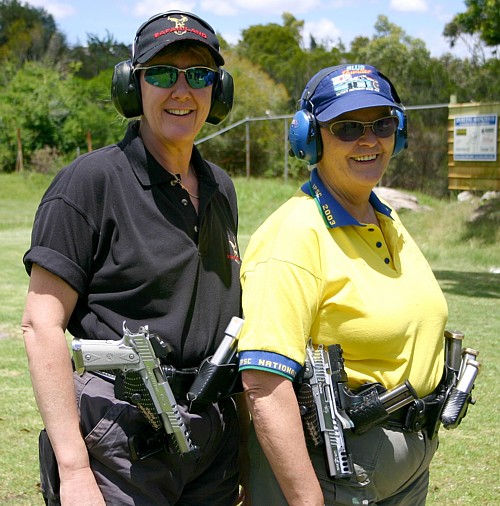 SIPC offers great facilities and
a comprehensive range of matches.
IPSC
Service Pistol
25m Service Pistol
Air Pistol, Rapid Fire
Black Powder, Standard Pistol
Free Pistol, Centre Fire, Sports Pistol,
Metallic Silhouette, Veteran Service Pistol
International 1920 (formerly Action Match)
.22 Rifle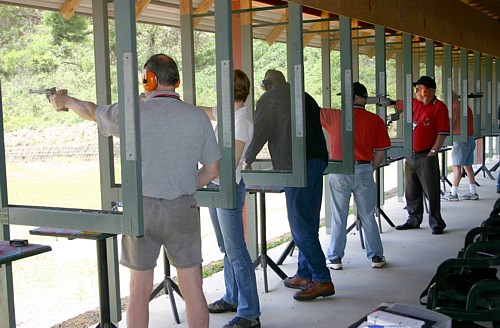 Excellent club house
Well appointed full safety ranges
BBQ and children's play area
Experienced, accredited coaches
Top class catering available on Saturdays
WHAT MORE COULD YOU WANT!
Location:
Please contact the secretary before visiting.
1 km past St Ives showground along the Mona Vale Rd on the left heading east,
there is a white boom gate at the entrance to a gravel track.
The club is approximately 200 metres down the track.
Only members have a key to the boom gate.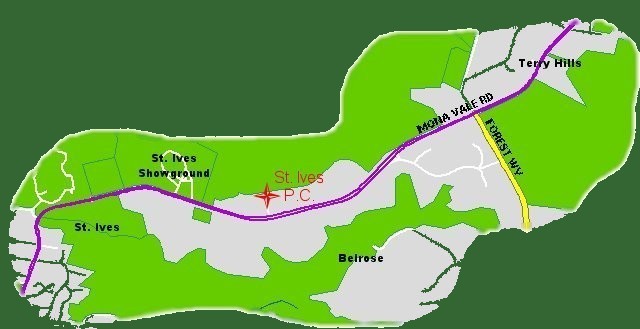 Take note!

All comings and goings of people and vehicles are
remote monitored and recorded 24/7
No firearms, ammunition or alcohol are stored on club premises.
Contact,
The Secretary
PO Box 46
St, Ives
Sydney
NSW 2075
secretary@sipc.org.au




Visit our the website:
www.sipc.org.au




New England Colonial Living History Group. (1680-1760)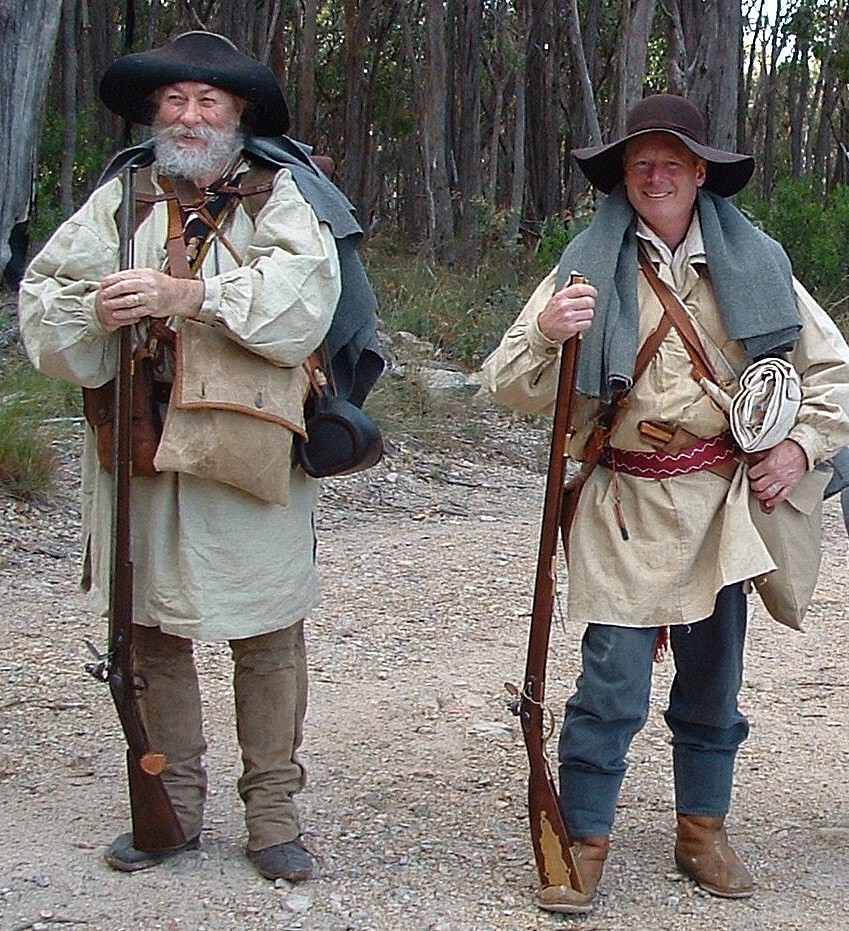 Early 18th century Living History Group. Historical Trekking & Camping, Period Living Skills, Primitive Wilderness Survival skills.
Web-site
http://livinghistory.proforums.org/
Blog
http://woodsrunnersdiary.blogspot.com
E-Mail
historicaltrekker@gmail.com
"I went to the woods because I wished to live deliberately, to front only the essential facts of life and see if I could not learn what it had to teach, and not, when I came to die, discover that I had not lived..."
Henry David Thoreau.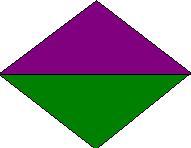 18th Battalion Memorial Serves Rifle Club.
"Legionis Lampada Tradamus"
Hand On the Torch of the Legion.
18th Battalion prides itself on being a welcoming club for everyone to come and try their hand at
serves rifle shooting, one of the most challenging and rewarding of shooting matches in a safe and friendly atmosphere.
As the name suggests, the 18th is a strong service rifle club but we also shoot field centre fire and
rimfire rifle matches as well, so if it is legal in NSW you can shoot it in competition so no one is left out.
In addition to target shooting we are a registered hunting and collecting club so if you are just starting out,
or an experienced shooter we can offer something for everyone!
18th Battalion also offers accredited firearms safety and awareness training for those wishing to obtain a firearms licence.
Coaching for those "joining the ranks" is also available, with the club holding dedicated practice days including mid week.
The club is a NSW Game Council Approved Hunting Organisation able to offer hunter education and R Licence testing.
We shoot at Hornsby Rifle range twenty-six Sundays of the year so there's plenty of opportunity to come along and meet us.
Location Map
Our matches are run in accordance with all Standard Shooting Rules.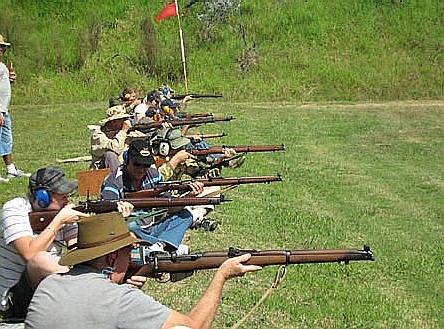 Contact:
Captain
Bill Laurenson
0438 364 697
Email: info@18bnmemorialrifles.com

Visit our website:
18th Battalion Memorial Rifle Club.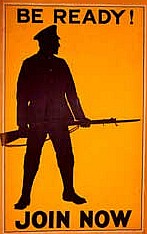 VICTORIA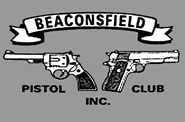 Beaconsfield Pistol Club
Established 1959
We compete in various disciplines of pistol shooting including I.S.S.F (Olympic) and several Black powder competitions.

We have a six bay indoor air pistol range and two 50m open ranges with air operated turning targets.
Beaconsfield Pistol Club is affiliated with the Victorian Amateur Pistol Association or 'VAPA'. Our members actively participate in the associations inter club postal competitions. These competitions are shot at our own club and the scores are submitted to compete against other Victorian pistol clubs.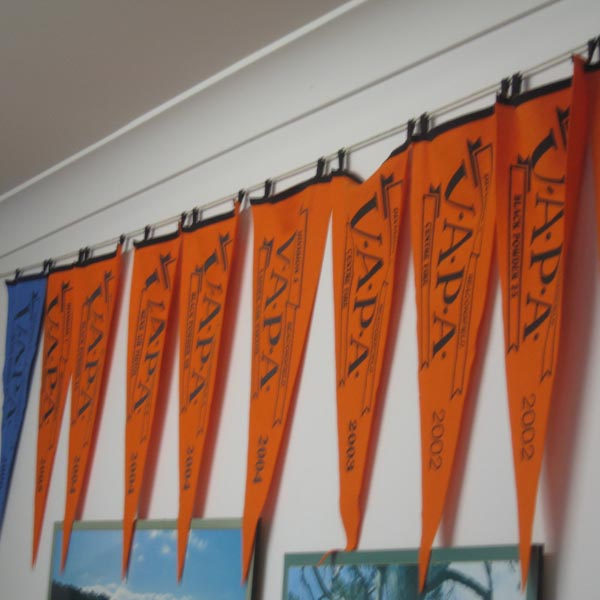 Qualified range officers and coaches will help you along the way and assist you in developing your skills and ensure that all competitions or practises are conducted safely.
If you have an interest in pistol shooting and want to see what it is all about, and have a look at the club, come and visit us or contact one of our committee members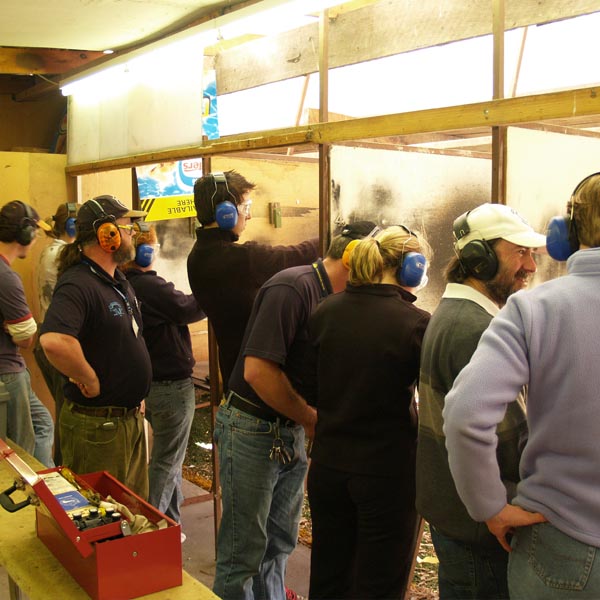 Our Club is located on Kenilworth Avenue in Beaconsfield, Victoria, Australia. The entrance to the club is the last driveway on the right before the freeway overpass travelling towards Pakenham.
Club Phone Number: (03) 9796 9497

Visit our Web-site for more details.
www.beaconsfieldpistol.org.au

QLD

The Gold Coast Pistol Club
Only out door pistol club on the Gold Coast, shoot IPSC, Service, Small Bore Rifle, NRA every Saturday WAM every second Saturday.
3x50 mtr ranges, 4x25 mtr ranges and indoor air pistol.
85 Edmund Rice Drive Southport
Club Administrator (07) 5539 5984
Visit our website,
http://www.goldcoastpistolclub.com.au


Ipswich Pistol Club's objectives are to promote and co-ordinate pistol shooting as a safe and enjoyable sport both for
competitive challenges and for recreation.
Pistol Shooting is a family sport where anyone aged 11 or older can participate, under the direct supervision of qualified Range Officers, and where age doesn't limit your possibilities.
The sport of Pistol Shooting comes under strict safety and Police guidelines which makes our sport extremely safe.
Getting involved in the exciting sport of pistol shooting is still a fairly straight forward process. Its extremely safe and fun for all the family.
Our Range facilities include:

•Range 1 25 metre turning target range (individual shooting bays)
•Range 2 50 metre turning target range with steel baffle protection
•Range 3 25 metre turning target range with bullet trap & baffle protection (bays)
•Range 4 IPSC open range
•Range 5 open range multi discipline.
•Air pistol shed with motorised target system

Visit Our Website At:
www.ipswichpistolclub.com
For Contact Details:
secretary@ipswichpistolclub.com
For our Location please go to:
http://www.ipswichpistolclub.com/location/
Cairns Target Shooting Club.
Affiliated with ACTA, SSAA, PSQ (Qapsa)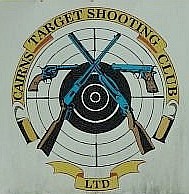 Check out our facilities.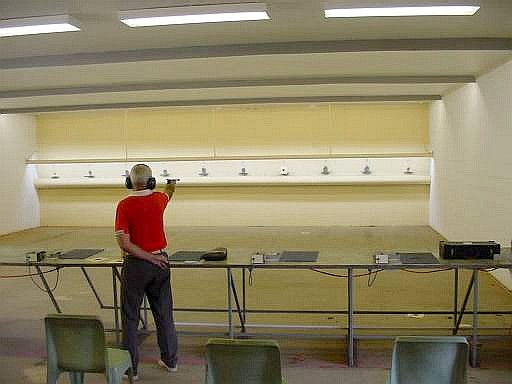 Indoor 10m air pistol & air rifle range.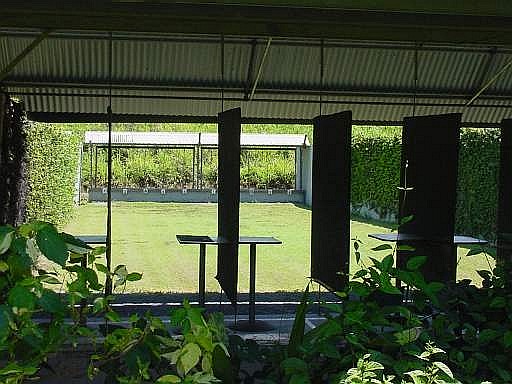 One of our four outdoor 25m ranges.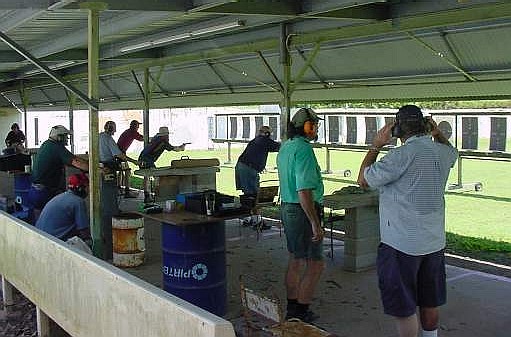 Wide 50m range.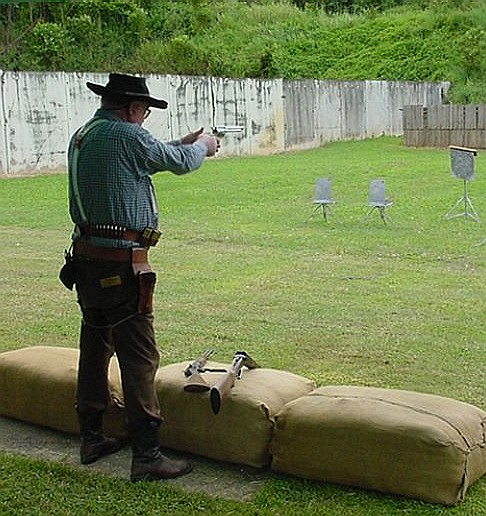 Wester action three gun on the 50m!

As well as a
large clubhouse with bar & toilets.
Kitchen and BBQ facilities available.
The Cairns Target Shooting Club is located behind the Sikh Temple on Sikh Temple Road.
Approx 2 klm south of the centre of Edmonton.
Club Contact Information.
Postal Address:
Cairns Target Shooting Club.
P.O. Box 980,
Earlville, Qld,4870.
Phone/Fax:
Ph 07-40555403
Mob 0412 487 467
Email:
Cairns-Target-Shooting-Club@hotmail.com

Visit our web-site,
www.cairns-target-shooting-club.com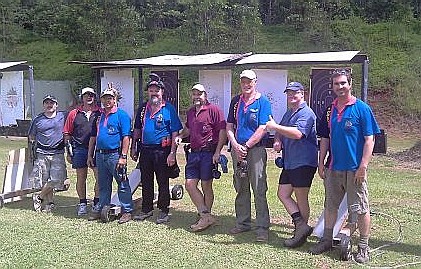 TAS
The Colonial Pistol Club

The Colonial Pistol Club was established in 1973 and is located on private property in the Clifton Beach area (see map), southern Tasmania.
The main objectives of The Colonial Pistol Club are to enhance:
Shooter's enjoyment
Range safety
General firearm safety
Member involvement
Competition and / or Practice shoots are conducted the afternoons of the second Saturday and fourth Sunday of each month. Competitions are programmed for Pistol, Small Bore Rifle, (Pistol Calibre), and combined Pistol/Rifle matches.
Due to The Colonial Pistol Club's location on Private Property, attendance and
membership is by invitation.
New members are welcome.
Contact details is via email portal on Website.

http://colonialpistolclub.com

SSAA TO3




Although named SSAA T03 Pontville, the Club has ceased to operate on the Pontville ranges for some time and now enjoys facilities only half an hour from the centre of Hobart. Both ranges are used for a variety of disciplines.
Glenorchy Ranges & Blue Hills (Copping) Range
Handgun - Classic and Action
Handgun - IPSC (Practical)
Western Action
Rimfire 3 Positional
Rimfire Field Rifle
Rimfire Bench rest
Rimfire Silhouette
Air Rifle Silhouette
310 Cadet / Military Training
Centerfire Field Rifle or 3P
Centerfire Silhouette
Centerfire Military Rifle
Also
Junior and Development Days
New Shooter Days and Coaching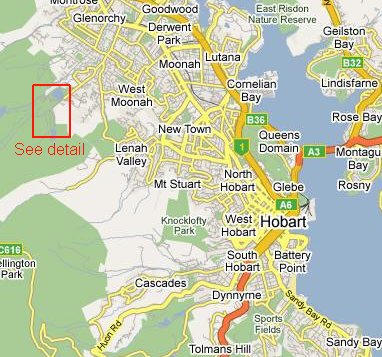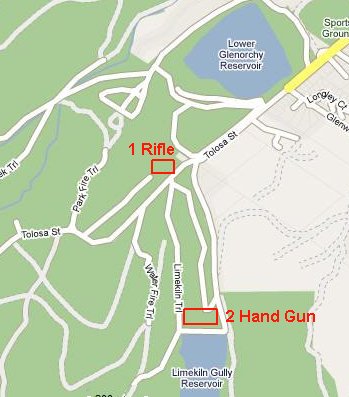 Visit our web-site
www.ssaat03.com
Or E-Mail
sec@ssaat03.com

SA
?
WA
?
ACT
?
NT
?
NZ
?
Office Hours
MONDAY TO FRIDAY
9.00 AM - 6.00 PM
PHONE: (02) 99705872
MOB: 0413996795
N.B. I do not respond to SMS
E-Mail
rpg303@bigpond.com
Rifle
Pistol
Shotgun
Collectors and Military
Sales Policy
Recoil Reducers

Books
Gun Clubs
Aussie Gun Safes
Gunstock Services
Game Council of NSW
SRFS Obsolete Reloading Dies
AV BALLISTICS
Obsolete Cartridge Cases

Optics, Reloading & Accessories
Custom Gun Smith & Pyrotechnics

Minnie Revues: "Guns n Goodies!"
The thoughts of chairman Bob
Reel Memories DVD & Video
The Shootists Gallery!
Web Games!
Links
Home
WE HAVE A VOICE!




Keep our sports strong! Keep our sports alive!