SHOTGUN
If you don't see what you want I can get it in.



I Never Have New Stock On Hand!
"NEW" Firearms are never kept in
stock but are easily ordered on request.
All second hand guns are stored with
another dealer under secure 24/7 guard.



24/7 CCTV RECORDING AND REMOTE MONITORING!
*




WARNING!



If you're stupid enough to contact me trying to obtain a firearm illegally be warned,
I log those calls and e-mails and pass them on to the Police!
I've invested to much into this business to risk it all for a few crooked bucks!




My Sales Policy.
If you purchase any item from RPG you are in agreement with
my sales policies. Remember, my shop, my rules...
Link
---
My NEW gun prices are fairly accurate but because of the fluctuating dollar and sometimes my clumsiness, it's always
a good idea to get an updated quote.

Pictures of "NEW" guns are examples only and there may be variations in finish, sights, grips, serial numbers and accessories etc.


BAIKAL IZH-43KH 12g "Coach-Gun" NEW Interchangeable chokes, Full, Mod and Imp. Chrome-lined 20" barrels
instructions (in English.) Perfect hammer gun for "Western Action"---$865

Example pic
BAIKAL MP-43KH 12g NEW Same as above but with 28" barrels---$865

BAIKAL IZH-43E-1C Side by Side 12g NEW 28" barrels, 3 chokes etc---$895
BAIKAL IZH-94 COMBINATION O/U 12ga/.30-06 12ga/.308 win 12g/.223 .22/410 NEW A tough, top quality over and under combo gun! Walnut stock, scope rail, chromed barrels, three chokes 12ga/.30-06 .308 .223---$1095 .22/20g & 410--$1145

BAIKAL MP-94MP COMBINATION O/U .22/410g NEW Tough, top quality over and under combo gun. Walnut stock, scope rail, 3 interchangeable chokes and tool. The 94MP is probably the best small caliber/gauge combination gun available today!-$785

BAIKAL IZH 27 12g & 20g NEW Comes with three chokes and ejectors. Sporting 30in-$985

Field Model 28in-$985
BOITO "MIURA" 12g VERY GOOD Finish has a few little mars but its otherwise in great shape---$485
BOITO "MIURA" 12g VERY GOOD This solid gun comes with two barrels and is in great condition---$985
CASHMORE "Field" 12g VERY GOOD "Just the ticket for the sporting gent to take along on his early morning ramble about the estate. Jolly good for potting the odd Rook, Rabbit, Pheasant and Peasant that may cross a fellows sights don't cha know!"
This classic, Birmingham made British pre-war gun has glassy nitro proofed, 2-3/4 chambered 32" barrels tight lock up.
Sharp, bright engraving and clean checkering seems to point to very little use over the years, just the thing for the "Side by Side only" shoot at the club or downing the odd Mallard what!---$1995
MOSSBERG "Maverick" HS12 12G O/U NEW Synthetic stock, mod & improved chokes 28" barrels and extractors. A simple no nonsense under and over double gun, at home on the range as well as in the field!---$785

MOSSBERG "Maverick Tactical" HS12 12G O/U NEW Same as above but shorter and meaner!---$865

MOSSBERG HS75 .410G 12G O/U NEW Walnut stock, 5 chokes, 28" barrels and extractors---$895
H&R? 12g GOODISH Probably a European knock-off but still a tight gun, a few blemishes on finish---$265

STOEGER "DOUBLE DEFENCE" 12g A VERY unfriendly double gun!---$695

RIZZINI "VERTEX" SPORTER 12g NEW A top quality Italian made gun with all the trimmings! 30" barrels, five chokes, made for steel and lead shot, cased with all accessories and documentation. Other Rizzini models available---$2385


RIZZINI "ARGOS" 12g NEW---$2265
WEBLY & SCOTT "Field" 12g for "Cowles & Dunn, Sydney" VERY GOOD A classic 30" barrelled gun from the 1920s.
It has a tight lock up and comes in it's original case (ratty but serviceable) with it's original cleaning gear. This is a solid old gun in
great condition with a bit of Sydney history attached to it as well---$565
SNAP CAPS
Australian made!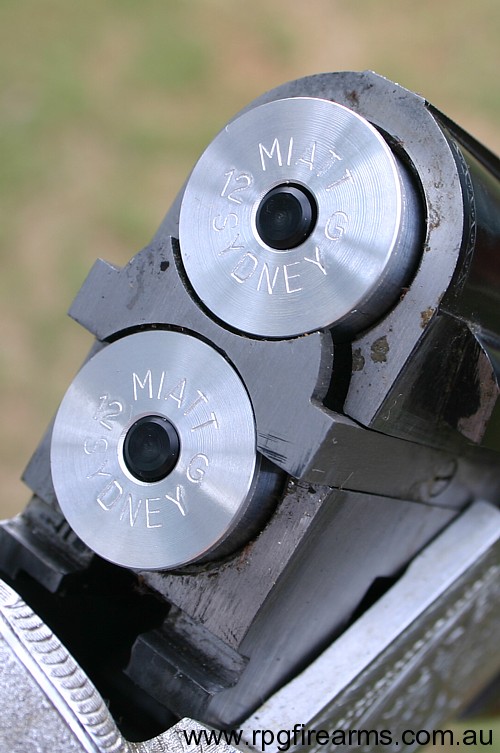 $35 per pair
Including post direct to you.
---
TRIGGER SHOES
Australian made!
Two sizes to chose from, 6.4mm and 8mm will fit almost all types of pistol,
rifle, shotgun, revolvers, autos and military firearms.*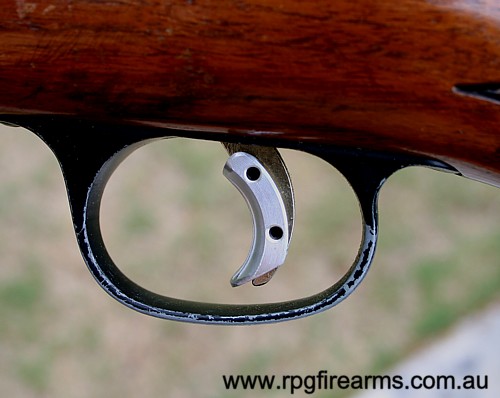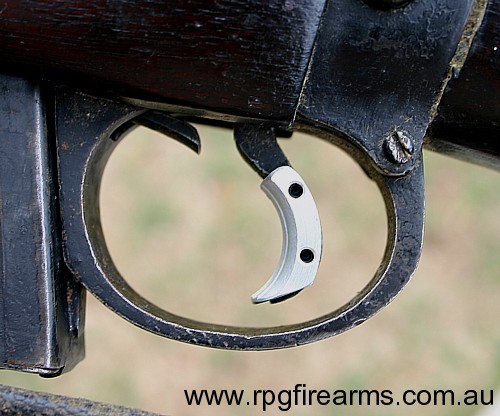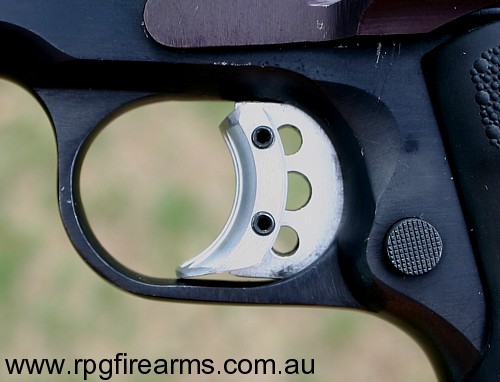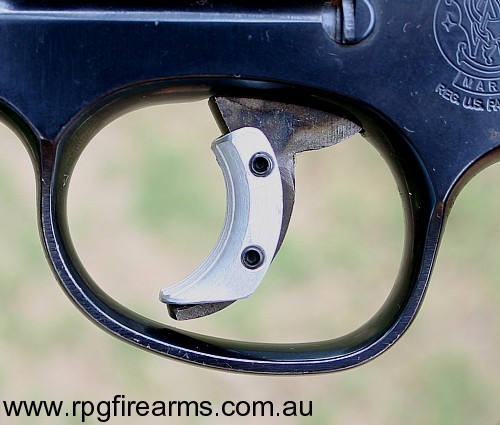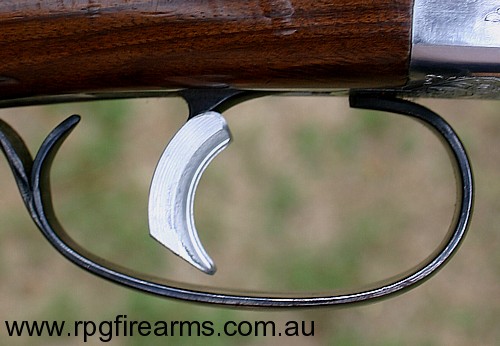 .22 Rifle Military Semi-auto Revolver Shotgun
$35ea
Including post direct to you.
Will not fit firearms with wide, "target" triggers.*
---

If you don't see what you want I can get it in.


BE WARNED


If you contact me to try to obtain a firearm illegally be warned,
I log those calls and e-mails and pass
them on to the Police!
Do you have a gun or militaria that's Surplus to your needs?
Did grand dad forget to pop into the Q store before rejoining Civie street?
Perhaps there's something stuck in the shed or buried away that you probably
shouldn't have around any more?
Regardless of type, calibre, make, category (A, B, C, D, H)
or even if it's not registered,
give me a call and lets see if we can turn it into $$$

"I will always try to better or equal
any reasonable quote!"
Office Hours
MONDAY TO FRIDAY
9.00 AM - 6.00 PM
DO NOT PHONE AFTER
HOURS OR ON WEEKENDS!
PHONE: (02) 99705872
MOB: 0413996795
N.B. I do not respond to SMS
E-MAIL
PLEASE READ OR YOU PROBABLY WON'T GET AN ANSWER!
I don't like using E-MAIL and I won't respond to SMS. The reason being is that I can't spell to save myself and
I couldn't even read or write till I was about 16-17 I have that Dyslex-Dissle-Diisslexear (Bugger!) you know, that
thing that stops you from spelling properly and my spell-check seems permanently to be stuck on Swahili...
So, Keep it VERY short and to the point, if it's to long, technical and rambling I probably won't read it...
Please read my sales policy to make things easier for all and please,
1: I do not stock spare parts, ammunition or reloading components.
2: I won't respond to a shopping list containing 10-20 items or SMS messages!
3: I won't respond to long winded rambling e-mails or open-ended enquiries such as,
"What sort of .22s are around?" Do your own research please!
Go to the Links page for manufactures and importers details.
I also need the make and model number of the items you want or I can't do an accurate quote.
4: Sorry but I don't take extra photographs of firearms.
5: I don't export outside Australia.
rpg303@bigpond.com



A $5 bank fee is applied to all credit card transactions.
Instructions for Internet Deposits:


Rifle
Pistol
Shotgun
Collectors and Military
Sales Policy
Books
Gun Clubs
Aussie Gun Safes
Gunstock Services
Game Council of NSW
SRFS Obsolete Reloading Dies
AV BALLISTICS
Obsolete Cartridge Cases

Westcastings Projectiles
Optics, Reloading & Accessories
Custom Gun Smith & Pyrotechnics

Minnie Revues: "Guns n Goodies!"
The thoughts of chairman Bob
Reel Memories DVD & Video
The Shootists Gallery!
Web Games!
Links
Home

WE HAVE A VOICE!




Keep our sports strong! Keep our sports alive!