WELCOME TO

RPG

ESTATE FIREARMS


Dealer Licence: 408427059 Prohibited Dealer/Collector Items 1-18 ABN: 81071299515


Australia's largest and oldest gun web site!

"23 pages of Gun love'n goodness!" Updated every week! Fully illustrated!


Go to the bottom of this page to see all the links.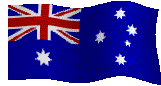 All Types Of
New and Used Firearms,
Deceased Estates.
This site is the first Firearms retail web site in Australia and went live
in 2003 and I haven't changed it much since then.
It is best viewed in
1024x768
res and is intended to run as simply as possible
on older systems, hence no whistles and bells like drop down menus
and flashy graphics etc and that's just the way I like it.
Everyone is welcome to use my photos for educational purposes,
however please give credit where its due.

If you need them for commercial reasons please ask permission first as
the contents of this site are copy written.
---

TAKE NOTE


I Never Have Stock On Hand!
"NEW" Firearms are never kept in
stock but are easily ordered on request.
All second hand guns are stored with
another dealer under secure 24/7
guard at another location.



All comings and goings of people and vehicles are
remote monitored and recorded 24/7
*
All transactions for firearms and their parts are bound by the
relevant state and commonwealth laws.
*
I ONLY SEND FIREARMS TO A LICENSED GUN DEALER,
CLUB ARMOUR OR POLICE STATION.
THAT IS THE LAW!



WARNING!



If you're stupid enough to contact me trying
to obtain firearms, ammunition
parts and accessories illegally be warned,
I log those calls and
e-mails and pass them on to the Police!
I've invested too much into this business
to risk my livelihood for a few crooked bucks!
If you're interested in taking up the sport or need some advice or have
an unregistered firearm of any type, (even semi-auto) or old ammunition etc you don't
know what to do with, by all means call me and I'll happily and confidentially
point you in the right direction.



Please Read
My Sales Policy.
Link
Buying, Selling, Warrantees & All That Stuff.
Everything you want to know about RPG but were afraid to ask!
99% of people are great and really easy to do business with and
I will always do my very best to help you get everything
you want quickly and at a fair price!



This is for the other 1%
---
What does it all mean Bob?

NEW AS NEW
A new gun, in it's box with all Second hand but unfired
accessories and unfired or fired very few shots,
except for the usual factory testing. no marks on stock and barrel etc

FAIR/GOOD/VERY GOOD RATTY
Guns still in sound shooting condition Worn out, world weary and well used, or
Some usage marks on stock and Shit House! Tomato stake! Snapper sinker! Crap!
barrel to varying degrees. "Put the poor bloody thing out of it's misery!"
They still should have plenty of life in them. Not for shooting, wall hanger or parts only!
---
My NEW gun prices are fairly accurate but because of the fluctuating
dollar and sometimes my clumsiness, it's always a good idea to get an updated quote.
I source all my NEW firearms from the recognized
Australian agents who can offer factory warranties etc.
I do not deal with dodgy "Gray" importers!
Sorry I don't stock powder, primers, ammunition, gun parts or spares.
Pictures of "NEW" guns are examples only and there may be variations in finish, sights, grips, serial numbers and accessories etc.
---
What's New Bob?


Some reading matter for all you shut-ins.
"Australian Wildlife the Shocking Truth!"
As we all know Australian beasts are
carnivorous by nature and vicious by choice!
"Whether it grows, swims, flies, crawls, slithers, hops or glides etc; it will either kill you, kill you then eat you, "violate" you, kill you then eat you or just settle for laying its eggs in your brain!"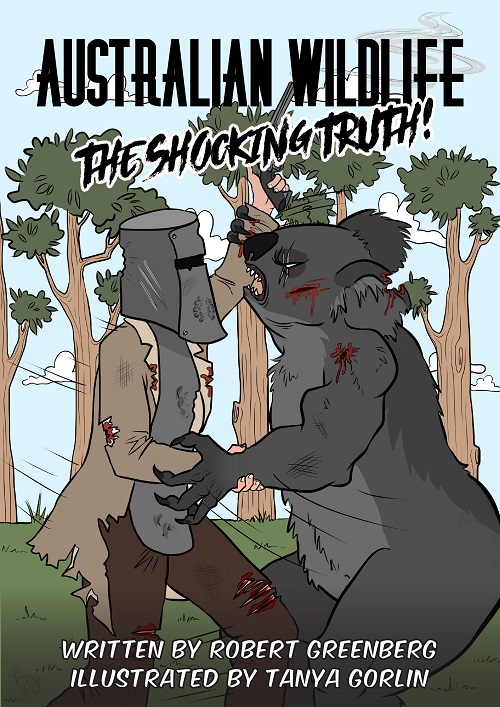 Now for the first time all will be revealed about the true
nature of the beasts that live among us in this frightening,
fully illustrated book by Chairman Bob himself!
Just a sneak peek.
(Low resolution)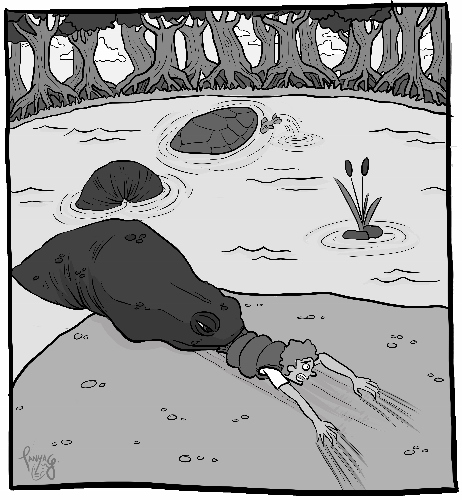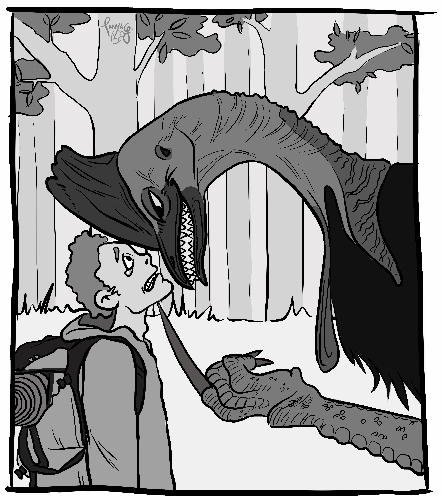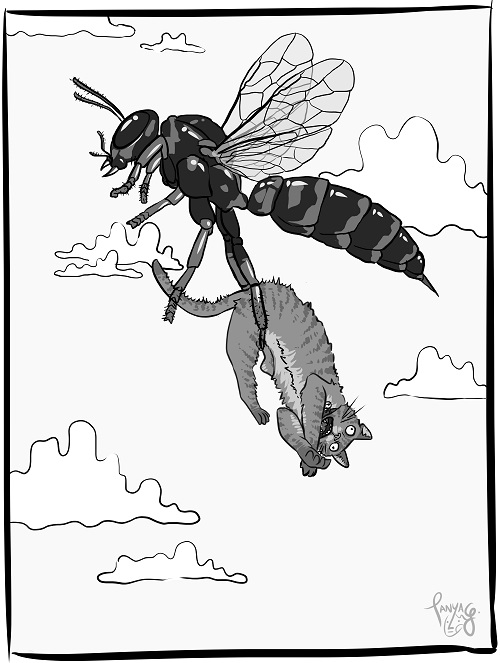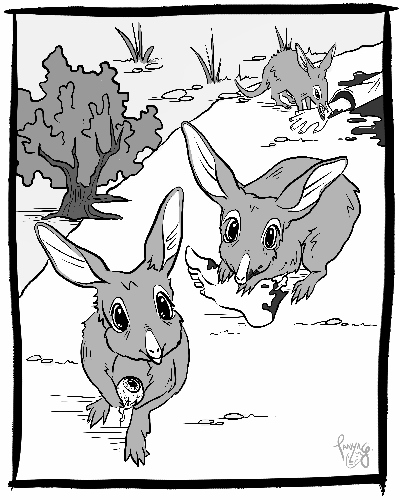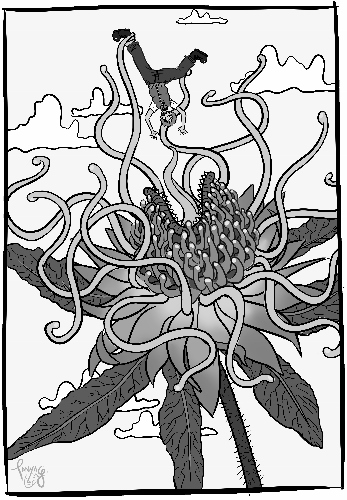 Tortoise Cassowary Paper Wasp Bilby Waratah
AND MANY MORE!
Available from Boolarong press.
<![IF !supportLineBreakNewLine]>


LinkLink

<![ENDIF]> Get your copy before it's too late!
Also,
For you Hunger Games fans.
Unauthorized from the Capitol
"The Hunger Games Protocol"<![IF !supportLineBreakNewLine]>
An informal manual and guide to the management of the games and its tributes.<![ENDIF]>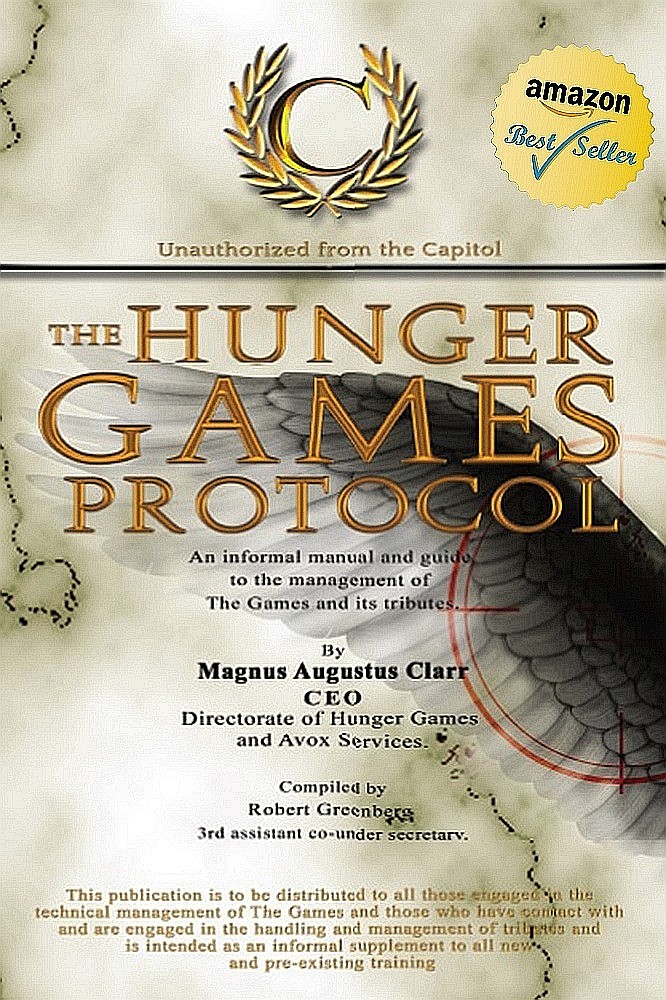 Many fans of the Hunger Games books and movies have
wondered how an actual games would be run if it was a reality
and how the vile dystopian world of Panem came into being.
This book explains all!

"The Hunger Games Protocol"
An informal manual and guide to the management of the games and its tributes.
A must read for any Hunger Games fan!
See what the critics at Good Reads have to say.

$35 including post anywhere in Australia,
$65A for overseas customers.
PHONE: (02) 99705872
MOB: 0413996795

BRNO ZBROJOVKA ZKW 465 .22 Hornet


VERY GOOD
This gun was made in 1949 and is in great condition for its age and comes
topped with an KKAHLES WEIN HELIA 4 x S2 scope, double set triggers,
bright sharp barrel and clean wood with very few marks--$1365
Go to Rifles for more

ALPHA-PROJECT
"Holek Sport" .32 SWL


VERY GOOD
A solid target gun with a bright sharp barrel, crisp trigger and tight lock up
with small/med grips. It comes fully cased with 3 barrel weights,
spare parts, instruction manual and test target etc--$495
Go to Pistol for more

BOITO "REUNA" 410g 3"


VERY GOOD
A tough little gun that seems never to have never been fired--$125
Go to Shotgun for more

ENFIELD 1897 L.E 1 .303


RATTY
This ex-farm gun has seen better days but still has its original mag
with cut off, front volley sight and bolt, good for parts etc--$295
Go to Collectors for more
* Some pistols, rifles and shotguns, due to there calibre, action, barrel length, mag capacity or year of manufacture etc can
only be acquired with a specific collectors, industry or Hi-caliber permit etc, contact your states firearm registry for details.
If you purchase a gun that you find you are not allowed to poses, sorry but there will be no refund.
---


All Gun Prices Include Postage To Your
Dealer Anywhere In Australia* And
Free Storage If You're Waiting For Your PTA!
---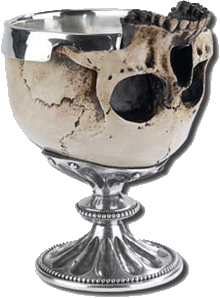 You know what's wrong with modern society?!
Ill tell you what's wrong with bloody modern society!
Nobody ever drinks from the skulls of their enemy's anymore,
that's what's wrong with this bloody modern society!
Go to The thoughts of chairman Bob for more.



Do you have a gun or militaria that's Surplus to your needs?


Did grand dad forget to drop into the Q store before
rejoining Civie street?
Perhaps there's a gun, ammunition or militaria stuck in the shed or buried away that
you forgot about or probably shouldn't have around any more?
Regardless of type, calibre, make, category (A, B, C, D, H)
or even if it's not registered, give me a call and lets see if we can turn it into $$$
Confidentiality guaranteed.
PHONE: (02) 99705872 MOB: 0413996795
---
Mine Clearance for Dummies.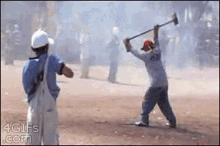 Chapter one.
First, carefully probe for a mine...

Office Hours
MONDAY TO FRIDAY
9.00 AM - 6.00 PM
PLEASE DO NOT PHONE AFTER
HOURS OR ON WEEKENDS!
PHONE: (02) 99705872
MOB: 0413996795
N.B. I do not respond to SMS
E-MAIL
PLEASE READ OR YOU PROBABLY WON'T GET AN ANSWER!
Please read my sales policy to make things easier for all and please take note,
1: Very sorry, I don't do lay-buys.
2: I do not stock spare parts, ammunition or reloading components.
3: I won't respond to a shopping list containing 10-20 items or SMS messages.
4: Please keep it short and to the point as I won't respond to long winded rambling e-mails
or open-ended enquiries such as, "What sort of .22s are around?"
I also need the make and model number of the items you want or I can't do an accurate quote.
5: Sorry but I don't take extra photographs of firearms.
6: I don't export outside Australia.
7: If you are trying to obtain a firearm illegally read the
warning above and in My Sales Policy.
8: If I don't answer within 24 hours it usually means I'm waiting for a response
from an importer or you haven't read or understood the above.
Grumpy old bugger aren't I!
rpg303@bigpond.com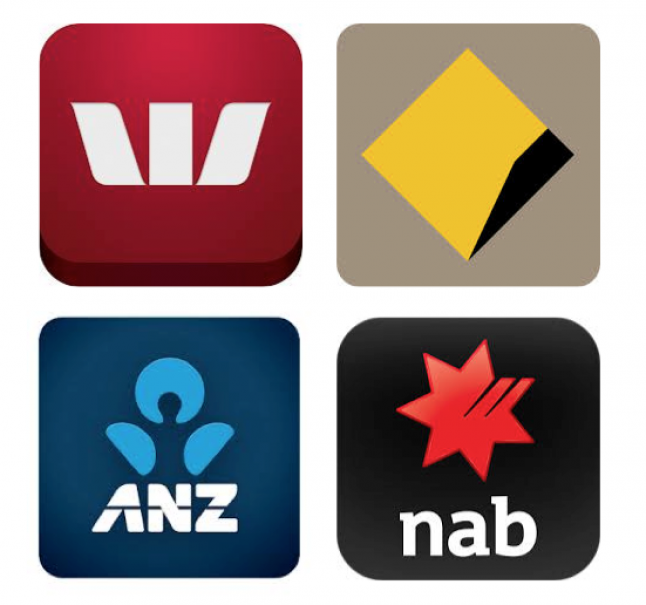 ETC.


Instructions for Internet and Bank Deposits:


---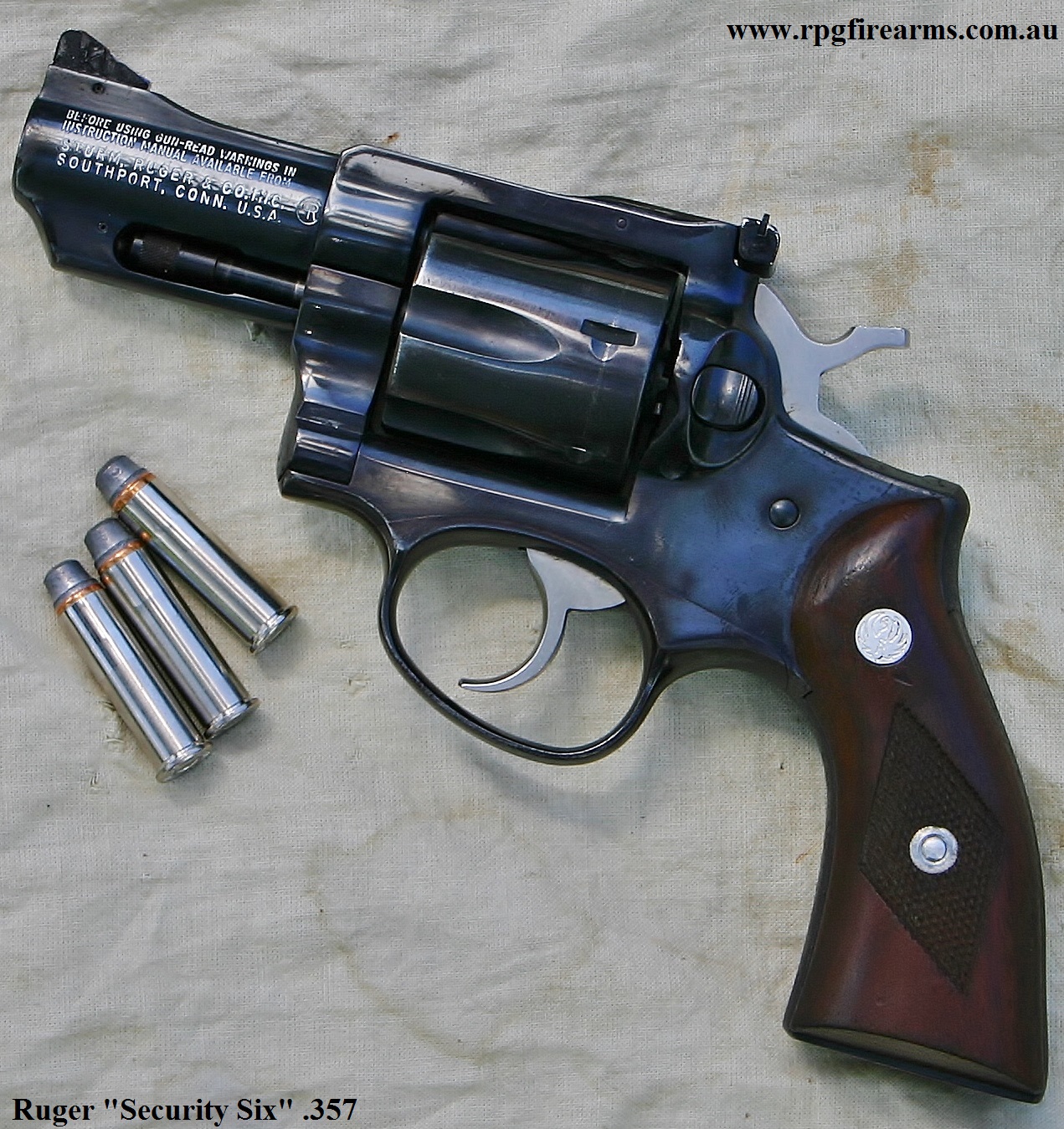 ---
Now just click on the links to go to...
Rifle
Pistol
Shotgun
Collectors and Military
Sales Policy

Books
Gun Clubs
Aussie Gun Safes
Gunstock Services
Game Council of NSW
SRFS Obsolete Reloading Dies
AV BALLISTICS
Obsolete Cartridge Cases

Optics, Reloading & Accessories
Custom Gun Smith & Pyrotechnics

Minnie Revues: "Guns n Goodies!"
The thoughts of chairman Bob
Reel Memories DVD & Video
The Shootists Gallery!
Links
Home

WE HAVE A VOICE!




Keep our sports strong! Keep our sports alive!
Shooters & Fishers Party membership Form.

Since 25/10/2003