No Gun smithing scope mounts for
SMLE No1-Mk3 and Enfield No4-Mk1,2,5
Great if you don't want to ruin the original finish and configuration of your
rifle with ugly drill and tap holes but still want to mount a scope.
Ok, you've just brought home your dream rifle, an 1912 vintage, Lithgow No1 Mk3
Only 40 were ever made and it's probably the rarest of all SMLEs!
You taken it out of it's original factory wrapping and cleaned off all that grotty Cosmoline, you fished out the
old scope and mount that came off your Sterling and you are about to get the Black and Deker to work on
the receiver and charger guide so you can drill and tap it, when suddenly!
"BANG!"
The door bursts open and 50 members of the local collectors association come howling through
the breach and savagely beat you within an inch of your life!
The problem is, (as your recovering from major surgery) you still desperately want to mount
a scope on your, 1912 vintage, Lithgow No1 Mk3 SMLE but don't want to receive a vicious
thrashing from every firearms collector that crosses your path...
Fear not, a solution is at hand!
RPG has high quality scope mounts for SMLEs and No4s that require
no drilling and tapping (though this can be done for a permanent fix) to secure them to your
Enfield's, Lithgow's, Inshapore's etc.
Perfect if you want to compete in the "Sniper shoot" at the club or just take the old girl hunting!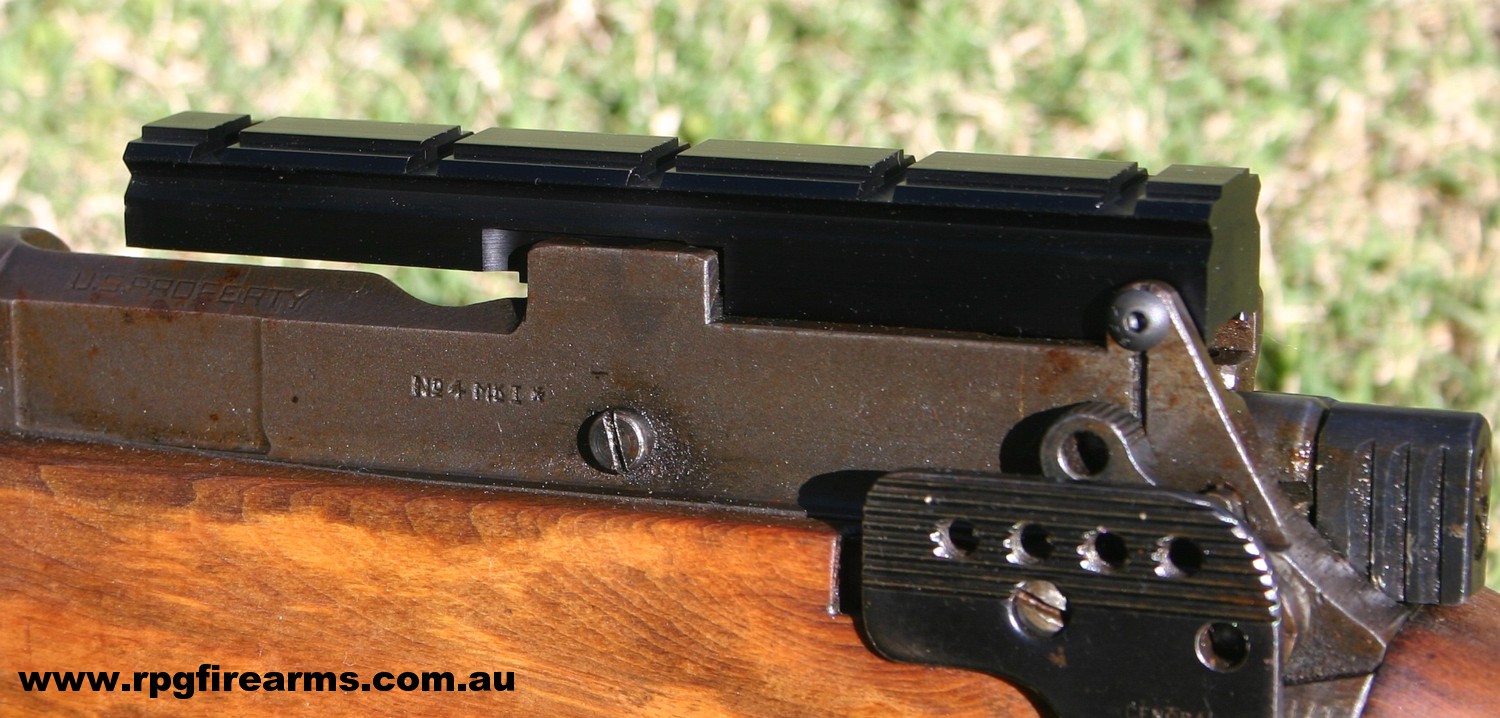 Left side of a No4-Mk1 or 2 or 5
Made from solid T6 aluminium bar and shaped on a CAD machine (not moulded or cast)
these high quality scope mounts will last a life time!
Easy to attach and remove and have a neat and clean, low profile that won't interfere
with the manipulation of the bolt or it's removal from the action.
They are made to use with Weaver type rings (not included) of any height
and come with easy to follow instructions, screws and Allen key.
Price includes post direct to you--$75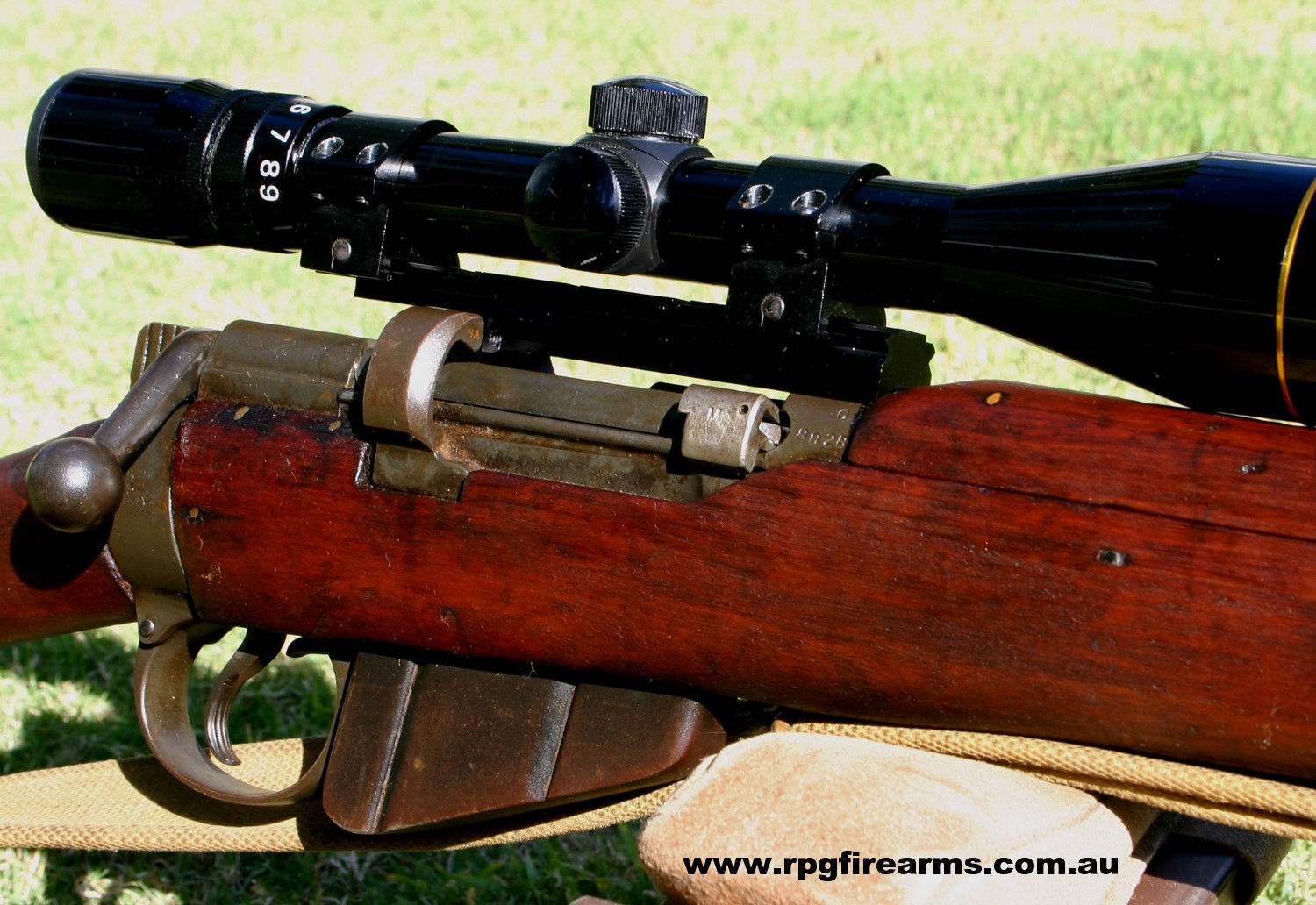 Ready to Rock and Roll!

Please note:
These mounts can be drilled and taped for a permanent fix by a competent gunsmith.
The mounts are uniformly made by CAD machine to reliably fit (depending on the
condition of your rifle) a wide range of manufactures unmodified SMLEs and No4s
and are great for casual target shooting and hunting and offer a solid, stable
platform for your scope when correctly installed.
However, not all SMLEs are 100% the same and the mount may need a little "Wiggling" in
and if your guns receiver or caliber has been altered in any way it my not fit properly at all...
If the mount doesn't fit easily etc send it back in it's original condition and packaging etc
and I will replace it or give you your money back.

PLEAS READ AND FOLLOW THE INSTRUCTIONS!
I have no control how you install this mount on your firearm.
If you damage the mount or your rifle during installation or lose parts or instructions etc
this is your problem not mine.
If I receive the mount and see that it has been modified or damaged or has parts missing etc
there will be no refund or replacement.
How to tell if you have a
SMLE No1 Mk3 or a No4 rifle?
SMLE No1 Mk3 guns have open sites halfway down the barrel.
No4 rifles have a peep sight above the bolt handle.

Also: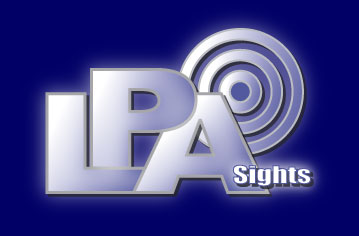 Rugged and dependable adjustable sights for
almost all brands of pistols and revolvers.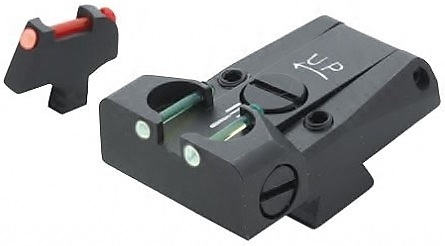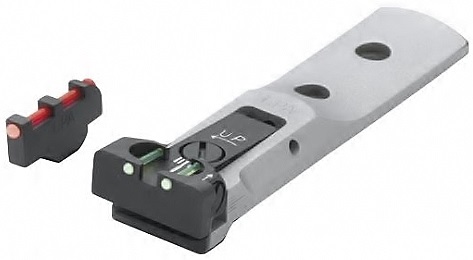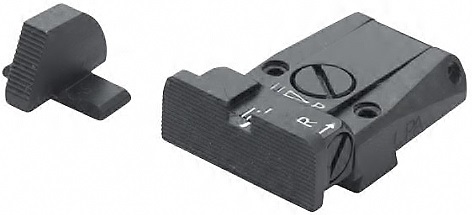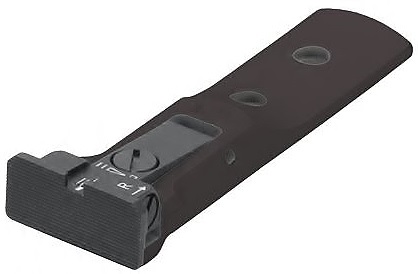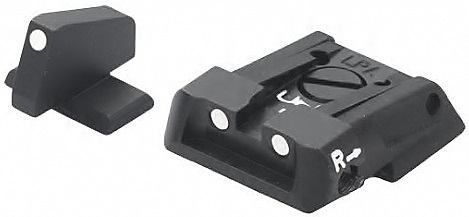 Fiber Optic, Partridge, Regular, Sight sets etc.
From $115

PHONE: (02) 99705872
MOB: 0413996795
N.B. I do not respond to SMS

Instructions for Internet and Bank Deposits:


Rifle
Pistol
Shotgun
Collectors and Military
Code Of Ethics And Sales Policy
RPG Gun Grips
Books
Gun Clubs
Aussie Gun Safes
Gunstock Services
Game Council of NSW
SRFS Obsolete Reloading Dies
AV BALLISTICS
Obsolete Cartridge Cases

Optics, Reloading & Accessories
Custom Gun Smith & Pyrotechnics

Minnie Revues: "Guns n Goodies!"
The thoughts of chairman Bob
Reel Memories DVD & Video
The Shootists Gallery!
Web Games!
Links
Home

WE HAVE A VOICE!




Keep our sports strong! Keep our sports alive!
Shooters & Fishers Party membership Form.