AUSSIE GUN SAFES.

All Australian made safes, suitable for Rifle, Pistol, Shotgun, ammunition, rifle bolts and many other valuables.
Built from heavy gauge 6mm steel. All safes meet the demanding, category "H" (Pistol) specs and that includes the rifle safe!
Our Pistol safe has a 6 lever locking system. The rifle has 3 point locking.
The safes are fitted with "Jackson's" locks and come with two keys.
All safes are ready drilled for easy mounting and all are finished with two coats of tough, "Hammer tone" enamel paint.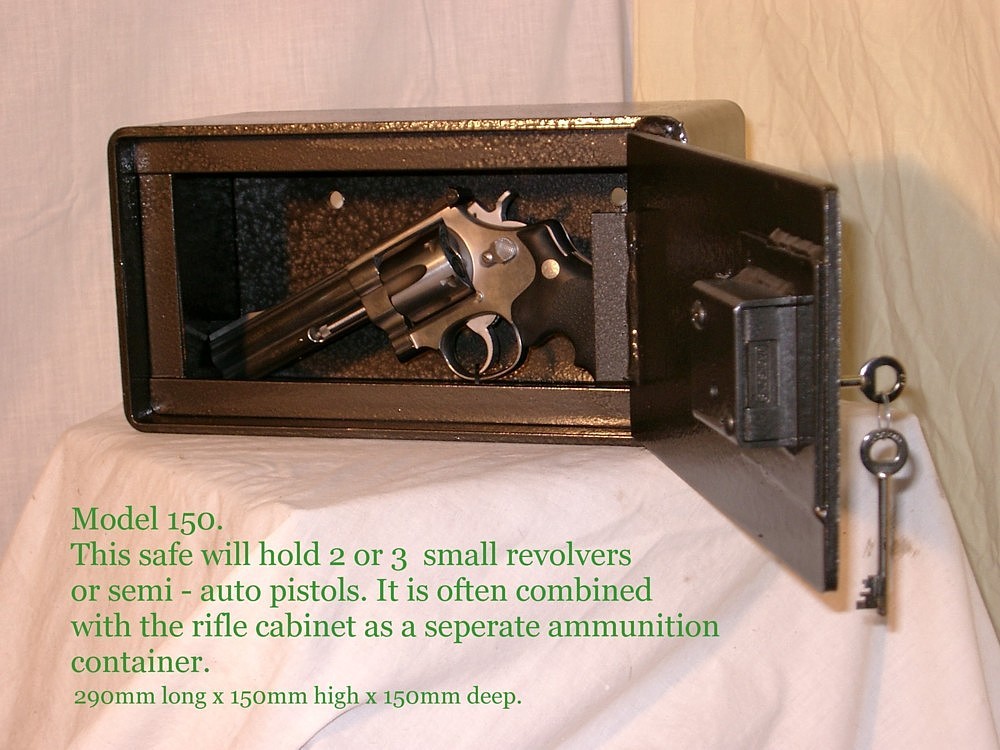 $295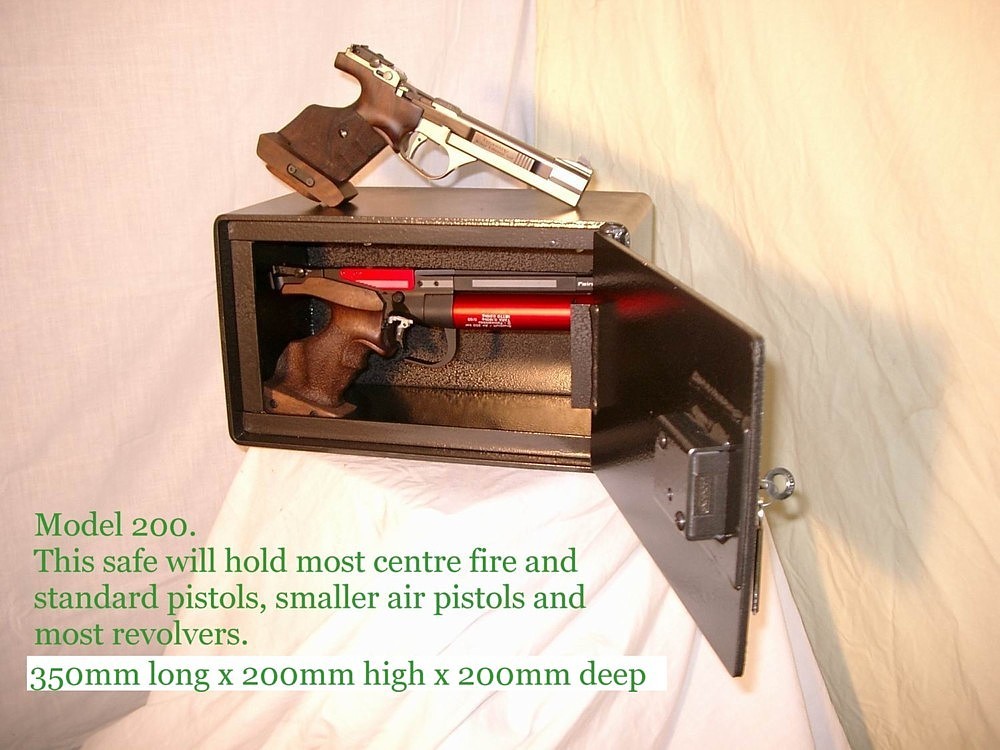 $395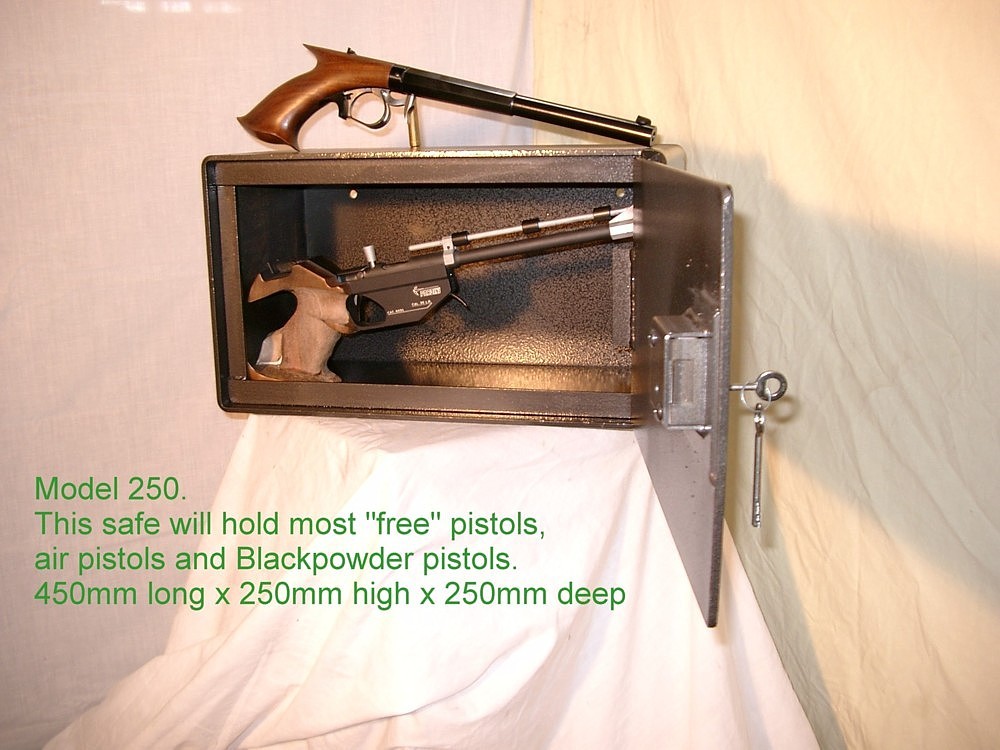 $495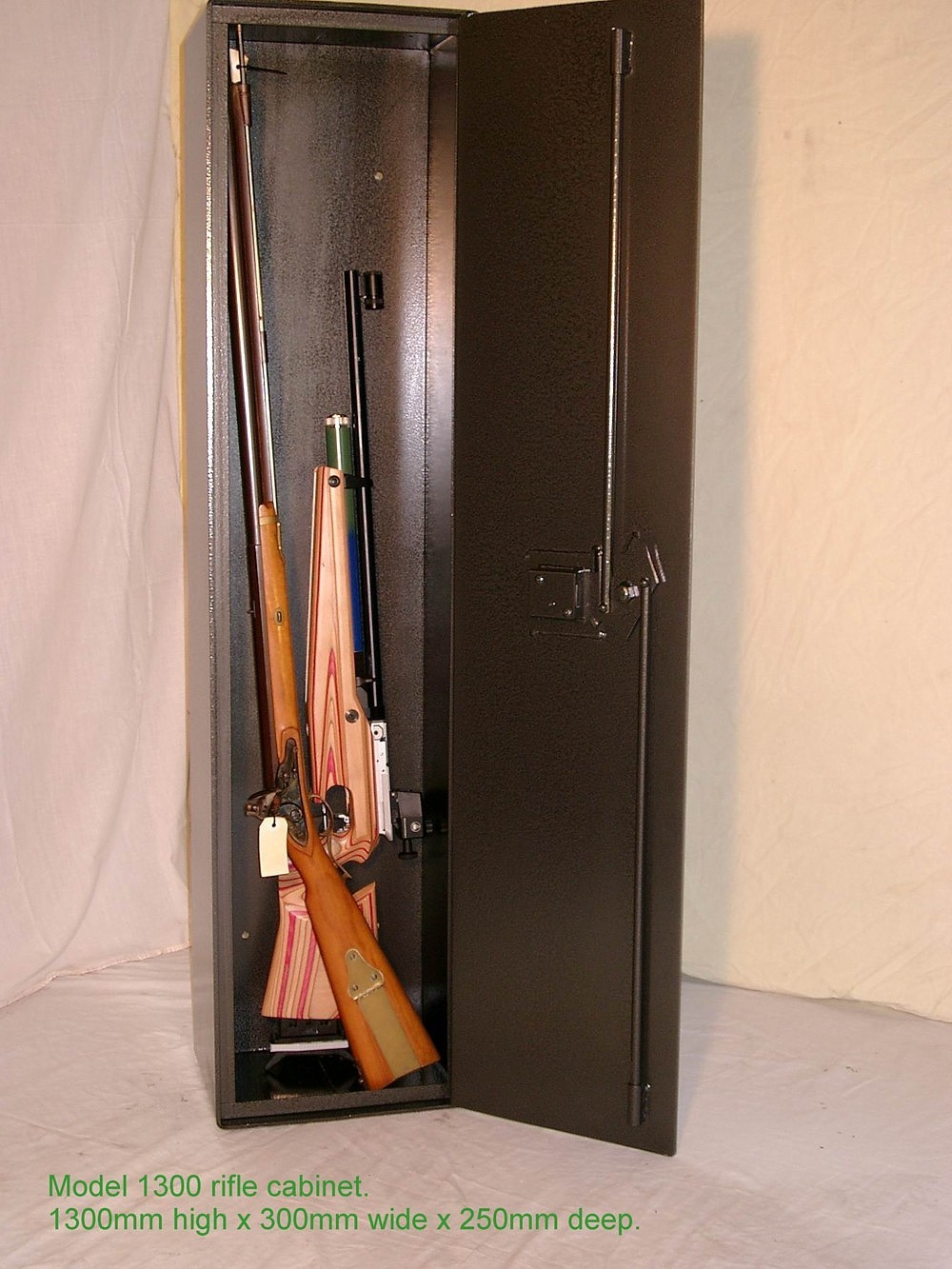 $695
(Not including delivery)
Great for rifles but if you add your own shelves
you could store an awful lot of pistols!

Price includes freight (Models 150, 200 only) to any Sydney metropolitan
and some NSW country addresses!
For deliveries outside Sydney & NSW, (Model 1300) charges will need to be
calculated and applied. (sorry)

Office Hours
MONDAY TO FRIDAY
9.00 AM - 6.00 PM
PHONE: (02) 99705872
MOB: 0413996795
N.B. I do not respond to SMS
E-Mail
rpg303@bigpond.com




A $5 bank fee is applied to all credit card transactions.
Instructions for Internet Deposits:
Rifle
Pistol
Shotgun
Collectors and Military
Code Of Ethics And Sales Policy
RPG GUN GRIPS
Books
Gun Clubs
Aussie Gun Safes
Gunstock Services
Game Council of NSW
SRFS Obsolete Reloading Dies
AV BALLISTICS
Obsolete Cartridge Cases

Optics, Reloading & Accessories
Custom Gun Smith & Pyrotechnics

Minnie Revues: "Guns n Goodies!"
The thoughts of chairman Bob
Reel Memories DVD & Video
The Shootists Gallery!
Web Games!
Links
Home
WE HAVE A VOICE!




Keep our sports strong! Keep our sports alive!