KEENA
CUSTOM
GUN SMITHING

David Keena has been a gunsmith since 1986 specialising in design, custom and creative work as well as the general maintenance of all category's and makes of firearm's.
Below are just a few examples of David's work.
Click on the image to get a closer look.
STEYR 1886 8mm R

"MAHARAJAH 2004" .45-70 govt


Custom S/S barrel, new iron sights, eight shot tube magazine , barrel clamp and tiger striping, etc! etc! etc!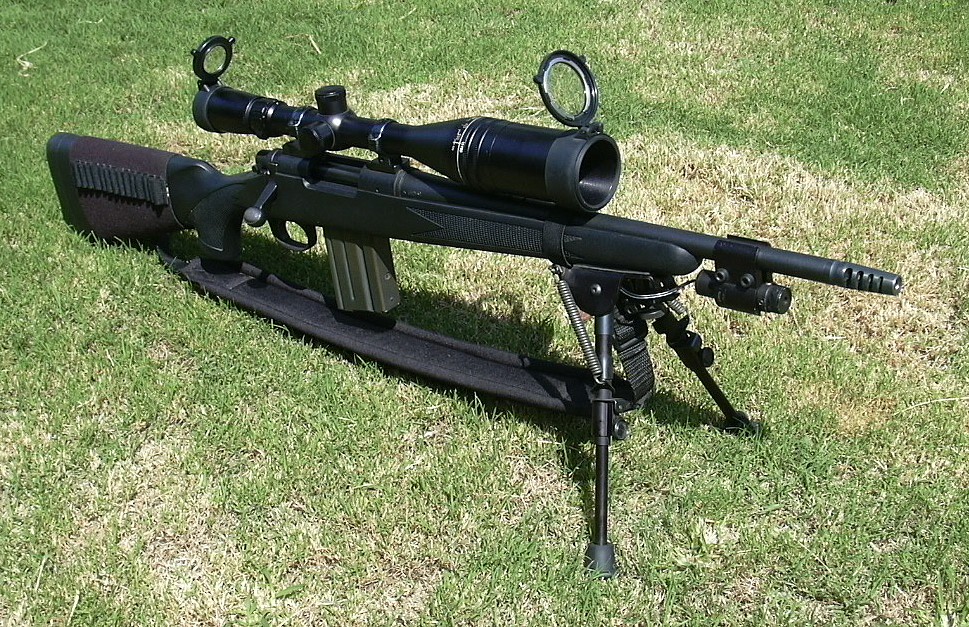 THE "SHARK!"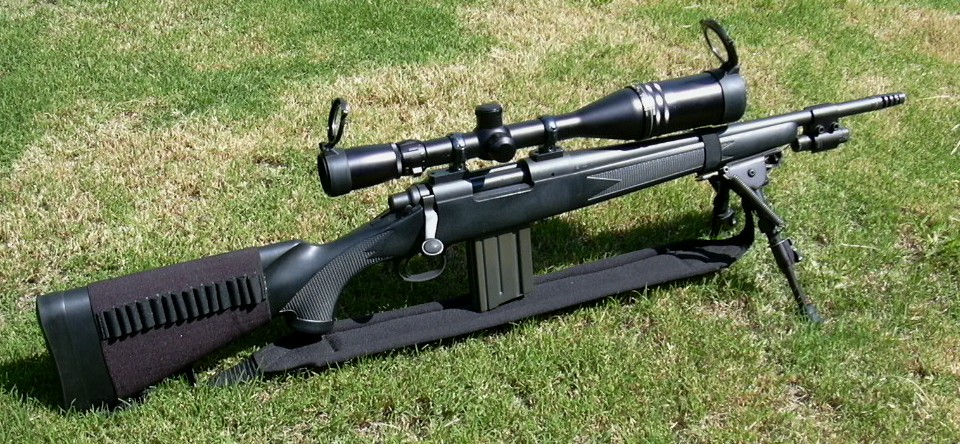 Custom muzellbreak, shortened barrel, trigger job, lazar sight, Lynx 4.5x14 target dot scope, customised stock for mag, full floated .223 barrel and super accurate!
THE "PANZER LONG REACH" "BIG BERTHA!" (ex .50 cal BMG)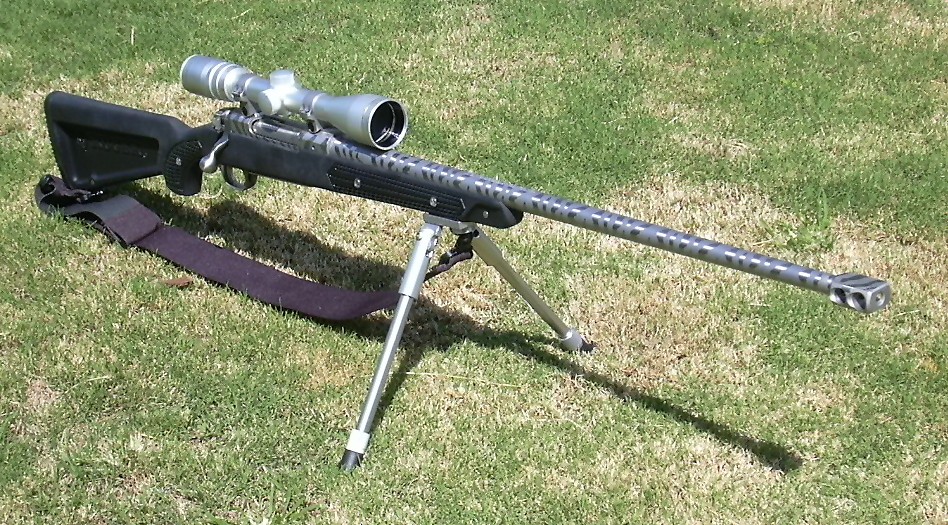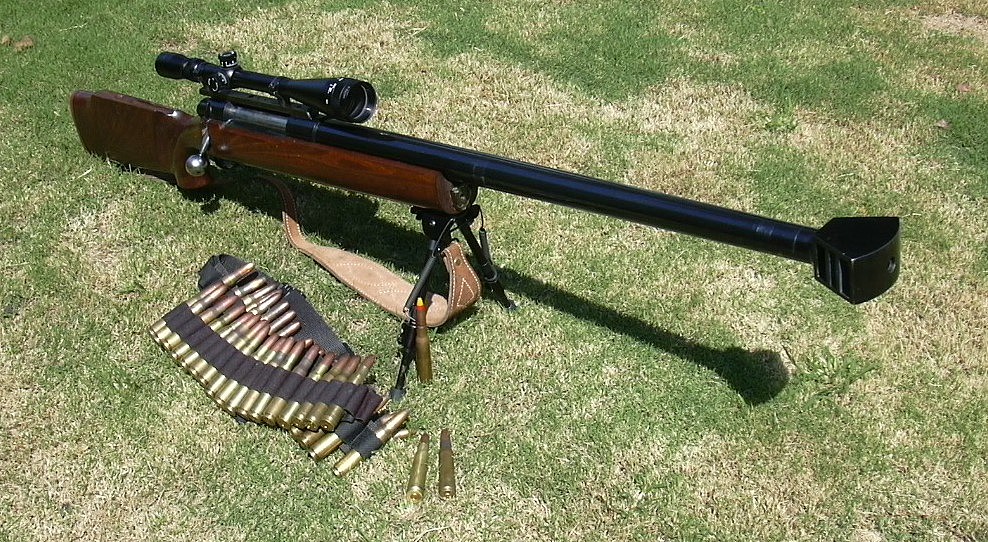 .300 WIN MAG All S/S Tiger striping, custom Originally by Jongman QLD. Now re-chambered to
made muzellbreak (Reduces recoil by 48%) .490 KEENA (takes a 800 grn pill!)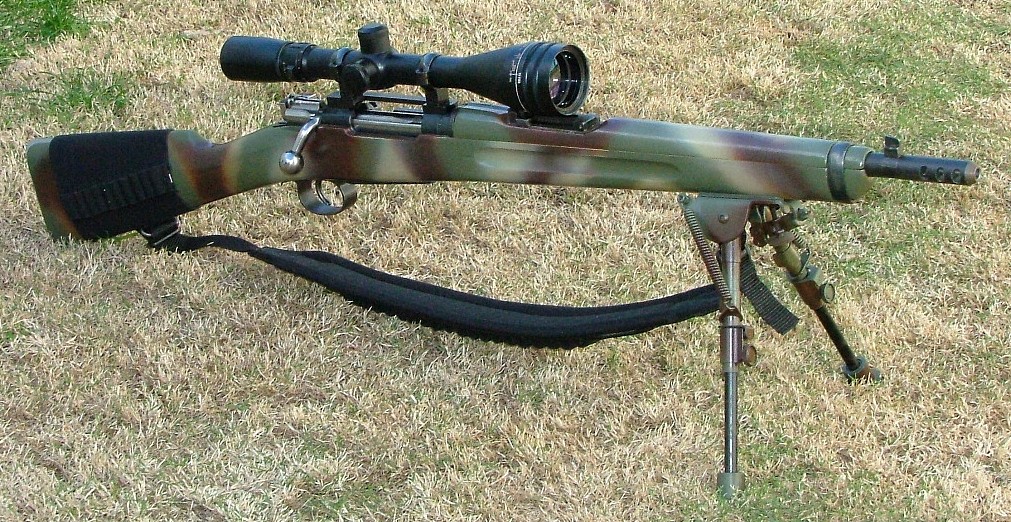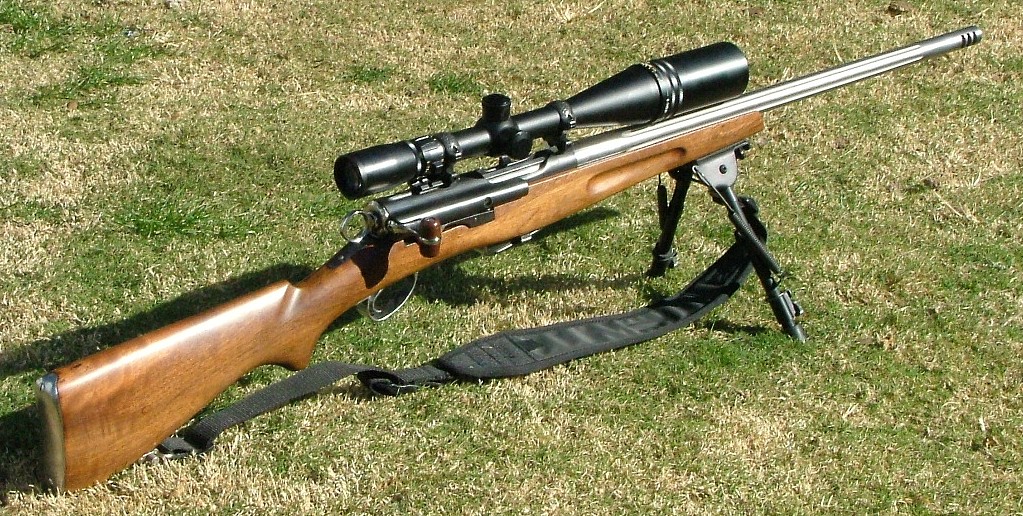 "WOODS MAN" 6.5x55 custom muzellbreak, cammo "DEER MASTER" 6.5x55 Custom fluted Tobler barrel,
repositioned bolt handle, bedded action etc! etc! modified Swiss Schmidt Rubin action, muzellbreak,
customized stock, Lynx tactical optics etc! etc!
All of the above firearms are for sale, please contact David Keena on 0418456105
Serious enquiries only please...

Also:
Blueing, bead-blasting and etching, camouflaging, gold and precious stone inlaying, custom design, machining and fitting.
All WORK GUARANTEED (conditions apply)
what more could you want!?
All enquiries
PHONE: 0418456105

9.00 AM - 6.00 PM
MONDAY to FRIDAY

Rifle
Pistol
Shotgun
Collectors and Military
Code Of Ethics And Sales Policy
RPG GUN GRIPS
Books
Gun Clubs
Aussie Gun Safes
Gunstock Services
Game Council of NSW
SRFS Obsolete Reloading Dies
AV BALLISTICS
Obsolete Cartridge Cases

Optics, Reloading & Accessories
Custom Gun Smith & Pyrotechnics

Minnie Revues: "Guns n Goodies!"
The thoughts of chairman Bob
Reel Memories DVD & Video
The Shootists Gallery!
Web Games!
Links
Home
WE HAVE A VOICE!




Keep our sports strong! Keep our sports alive!