THE SHOOTISTS GALLERY!
Ok people this page is just for you!
Send me your favourite hunting, fishing, target shooting or club photos with a brief description (no names if you don't want to) and your old
uncle Bobby will put them up.
Send submissions to,
rpg303@bigpond.com
Kalle Oidermans,
"BIG PIG!"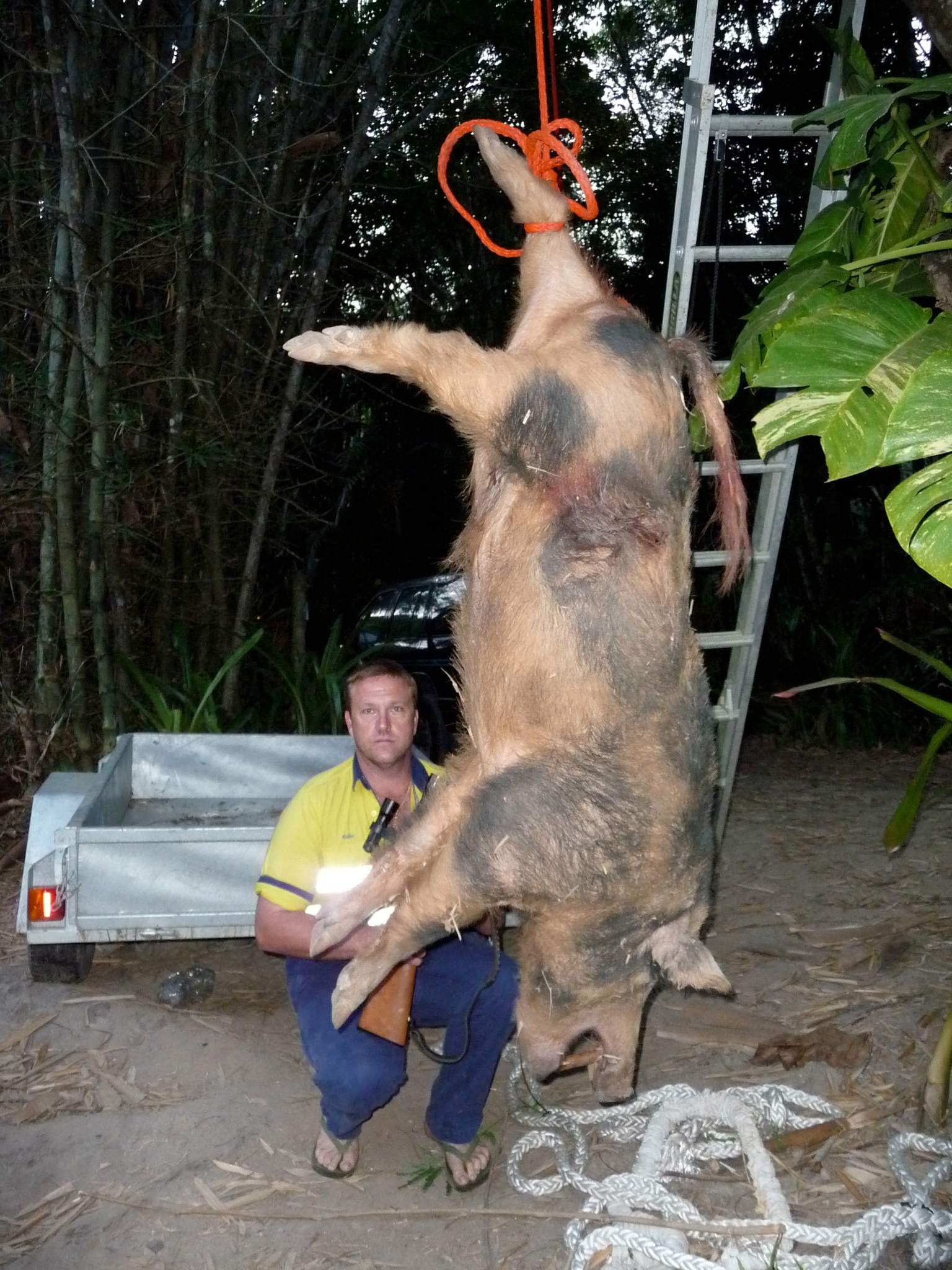 Here's a pick of a decent boar I shot a
while back with my .30/30 at Speewah Nth Qld.
Outstanding!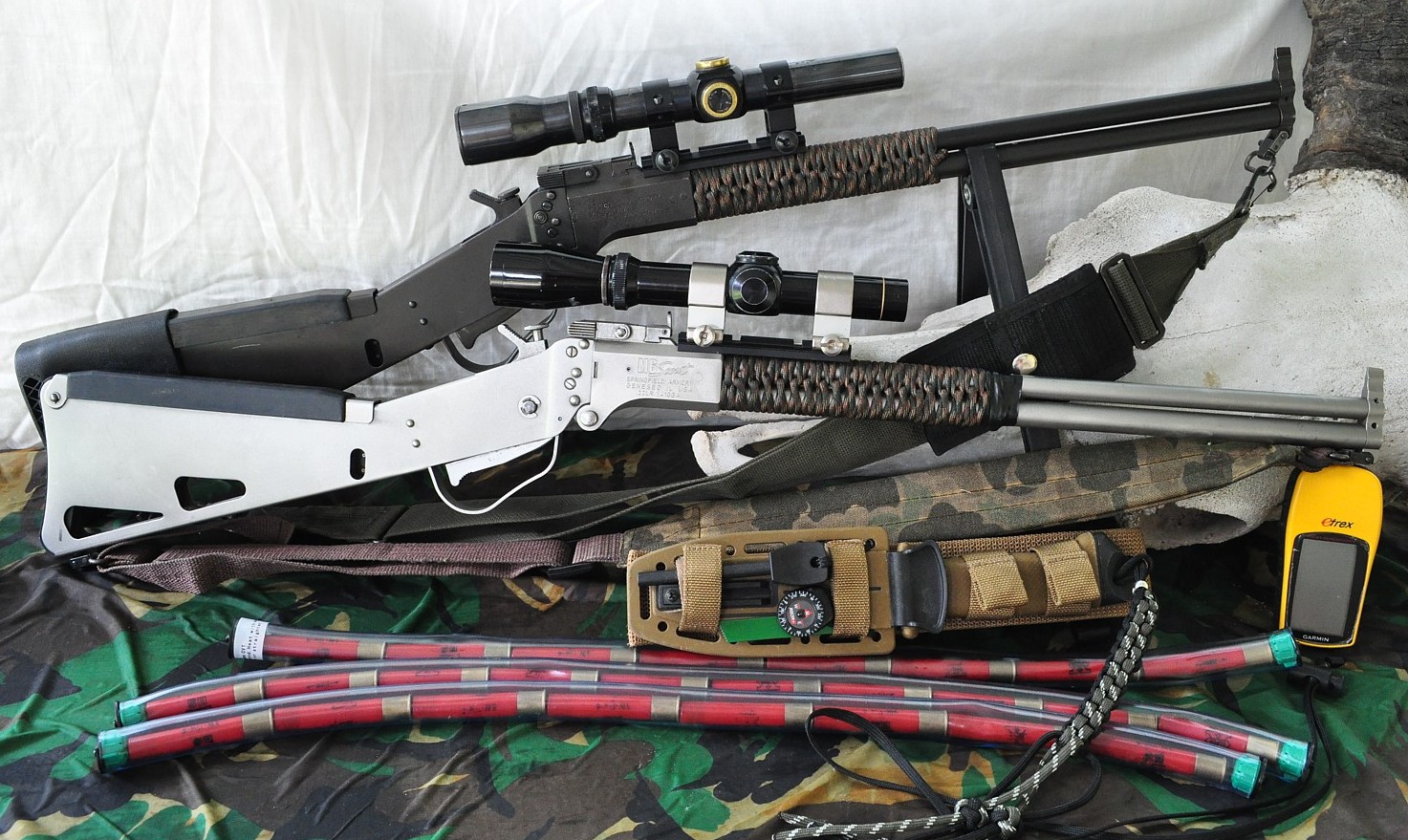 Two Springfield's I bought for my teenage daughters.
The Parkerized one is an original Springfield "SURVIVAL" rifle
in .22Hrnt/410g with a 1-4x20 weaver scope.
The S/S is a Springfield/CZ "SCOUT" rifle in .22lr/410g with Leupold 1-4x20 scope.
They are fantastic little guns and surprisingly accurate but the triggers on them
will kill any Olympic aspirations you might have!
Anthony Twidale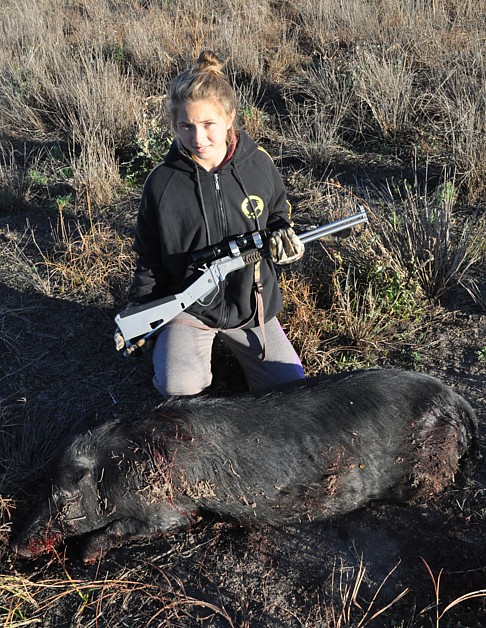 The Proof is in the Pudding!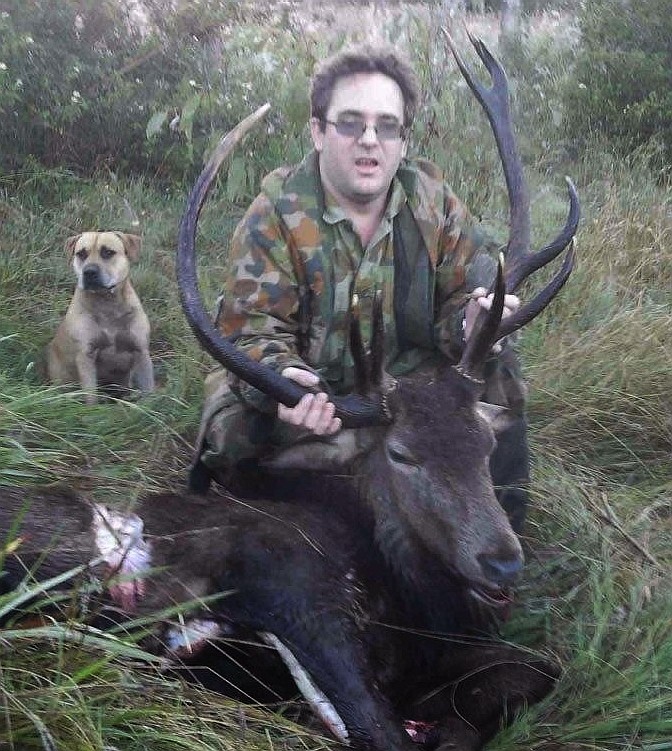 Most people can't organise a chook raffle, let alone a hunting trip, but I
finally organised a Deer Hunt with this young guy I know, to go after some
reds. Now this young guy hunts in a flimsy set of tennis sneakers (like the
old volleys) and I thought he was mad. But his brother goes hunting bare
foot. I had on a pair of $450 Meindl's and felt far more secure.
Ahh, to be young again, every time I looked up he was 40yards in front of me
waiting for me. Up a mountain, down a mountain, up a mountain. We (The
young guy -lol) heard him roaring off in the distance. But I had settled in
earlier already for nothing but a long walk and some good exercise, due to
my previous hunting disappointments.
But the roars got closer, so back down the mountain to the creek bed,
through the latana bushes we went :) Now the young bloke tripped and fell on
a hidden branch, so I never made the same mistake he did and hence don't
have a huge whole in my hand for the experience.
Just above an open field about 100yards off, we spoted some Does and this
fella was calling for them from out of sight. Also a much younger stag and
some Does. They went down to the creek down an old track. I chambered a
round in my Weatherby .308win and waited...
Hidden behind the scrub and elevated, we waited for him to come right in
close, a 100m or so. Finally, he smelt us and came roaring up to us to
fight us. Now this fellow charging at me was an impressive sight.
I put the round in his chest and he went down.

This yarn by Mark Stone.

Way too close for comfort!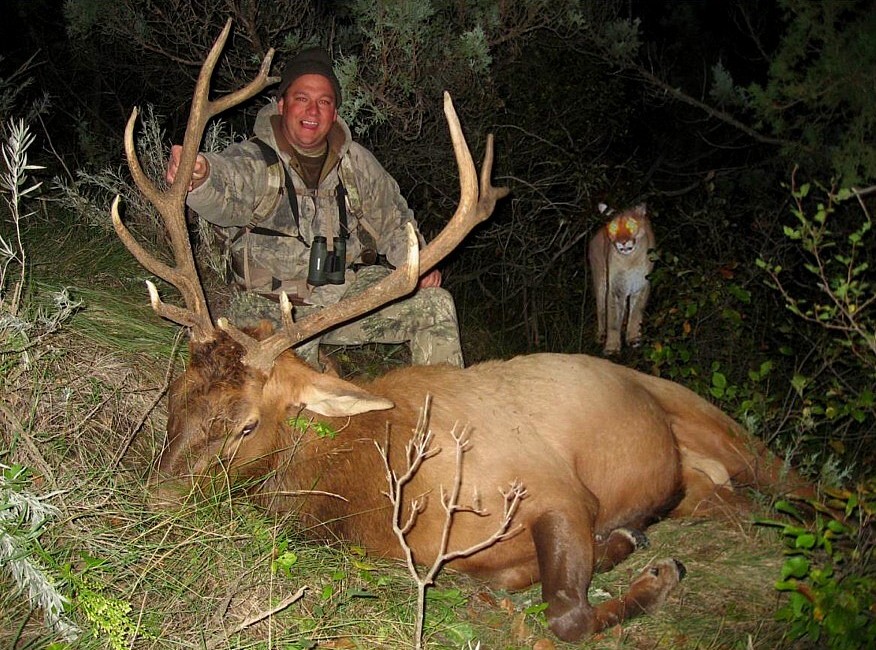 This is scary. As you know I was alone when I downed this elk in ND. I was using my camera's timer attached to my shooting stick to give me enough time to get into the picture. I knew there were a lot of cats in the area but had no idea they would come in this close to people. He had to be within 10 feet of me and I didn't even know it. I about crapped my pants when I looked at the pictures the next morning and saw he was there.

From Terry in the U.S.A.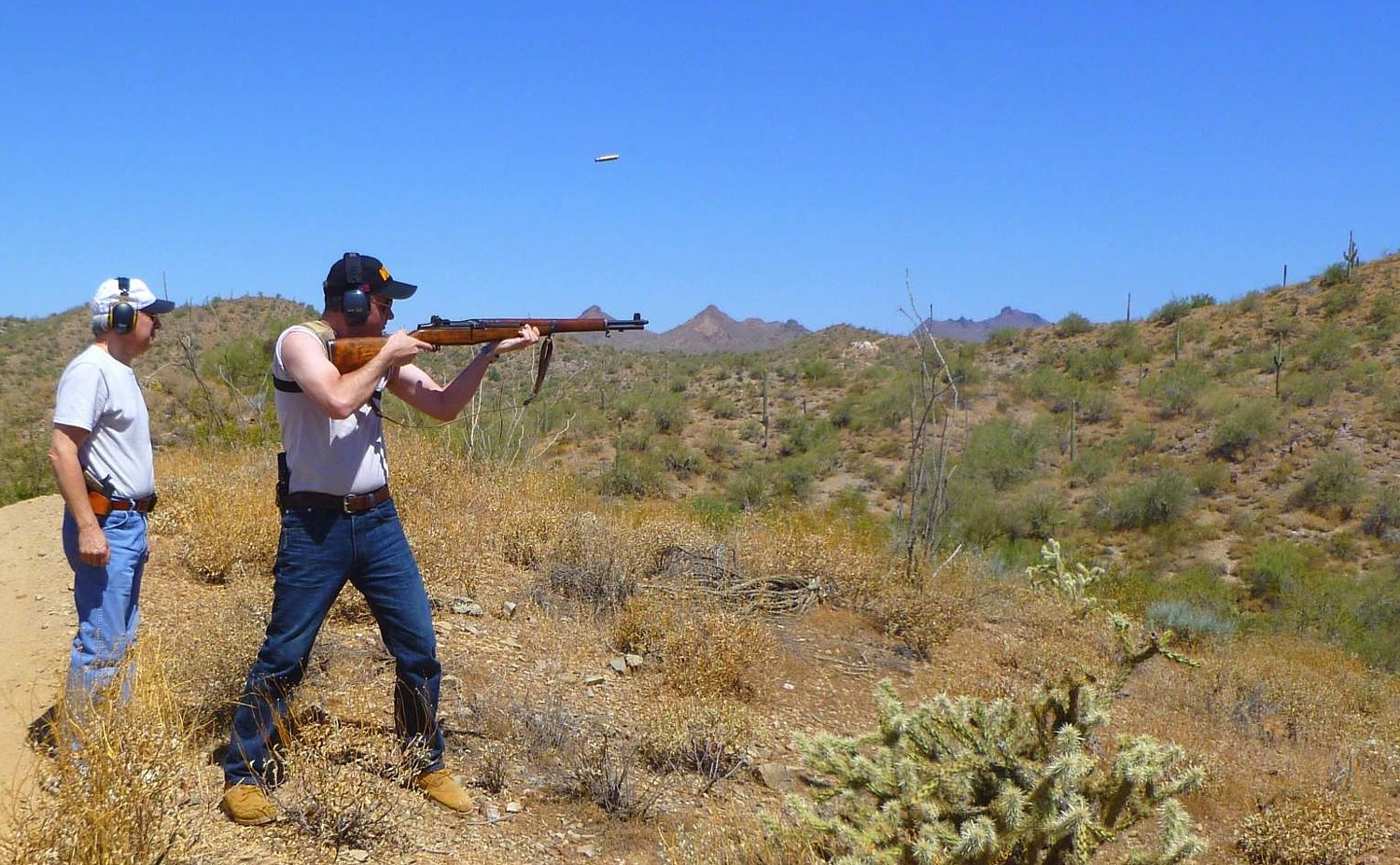 "Shooting with friends just north
of Scottsdale AZ, USA 2009 "
Marks First Fox!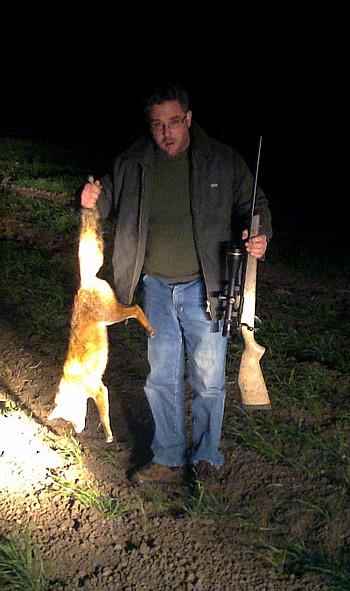 Mark finally got to go out hunting and got this one on the run at about
80-90m's with a Weatherby 308win. Out near Tara Qld.
"Beautiful animal (Well fed) and I felt kinda bad. But 5mins later I saw
this one and its mate were after. They had separated a few ewes and baby
lambs away from the flock. Obviously they would have tried to pick them off
without the protection of the flock. I didn't feel so bad after that."
If anyone knows of any place or any one closer that's got a feral pest problem,
ring me and I'll go out and clean them up. Anything between Laidley -
Toowoomba, Warwick, Kingaroy. Mark Stone. 0433 898 810

Two VERY Happy Shooters!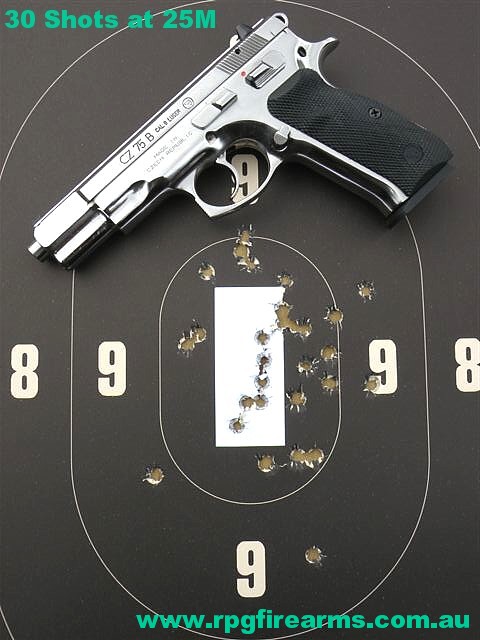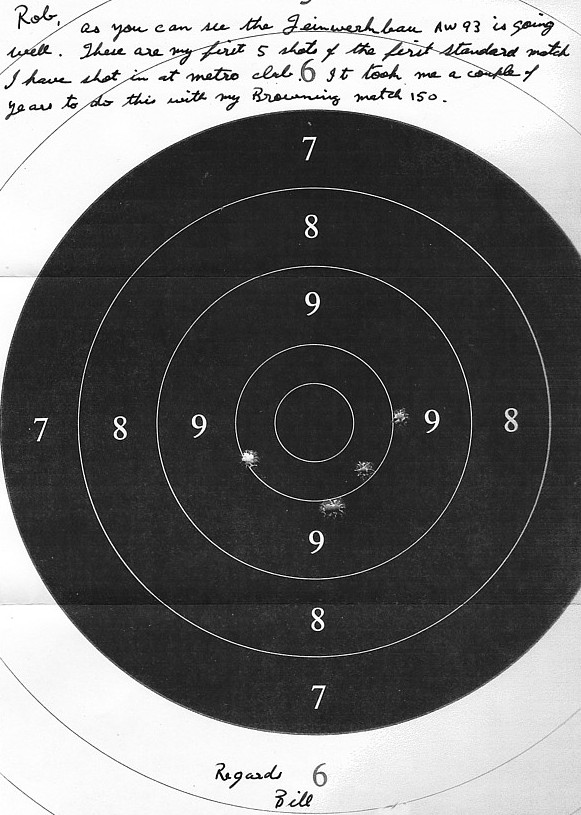 Andrews First 30 Shots with His new CZ! Bills First 5 Shots with his New AW93

Neil's Big Banger!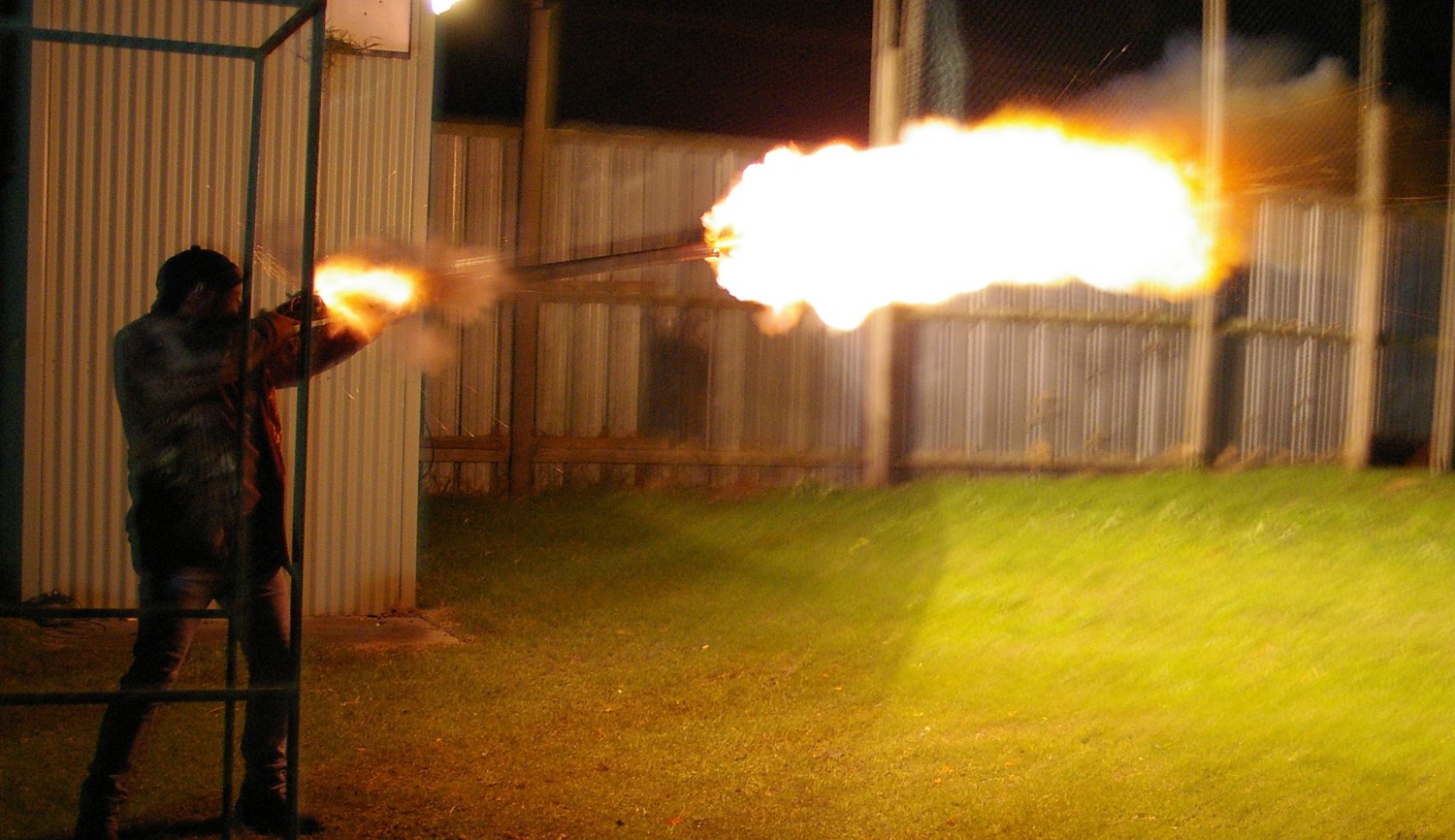 4 bore shoulder mounted punt gun at night.
Load data:
Thimble full of 3F
Half "Her" handbag of 1F
Half a whisky bottle of lead, all rammed home and capped ready for firing.
Result...
BOOOOOOOMMMM!!

COLTS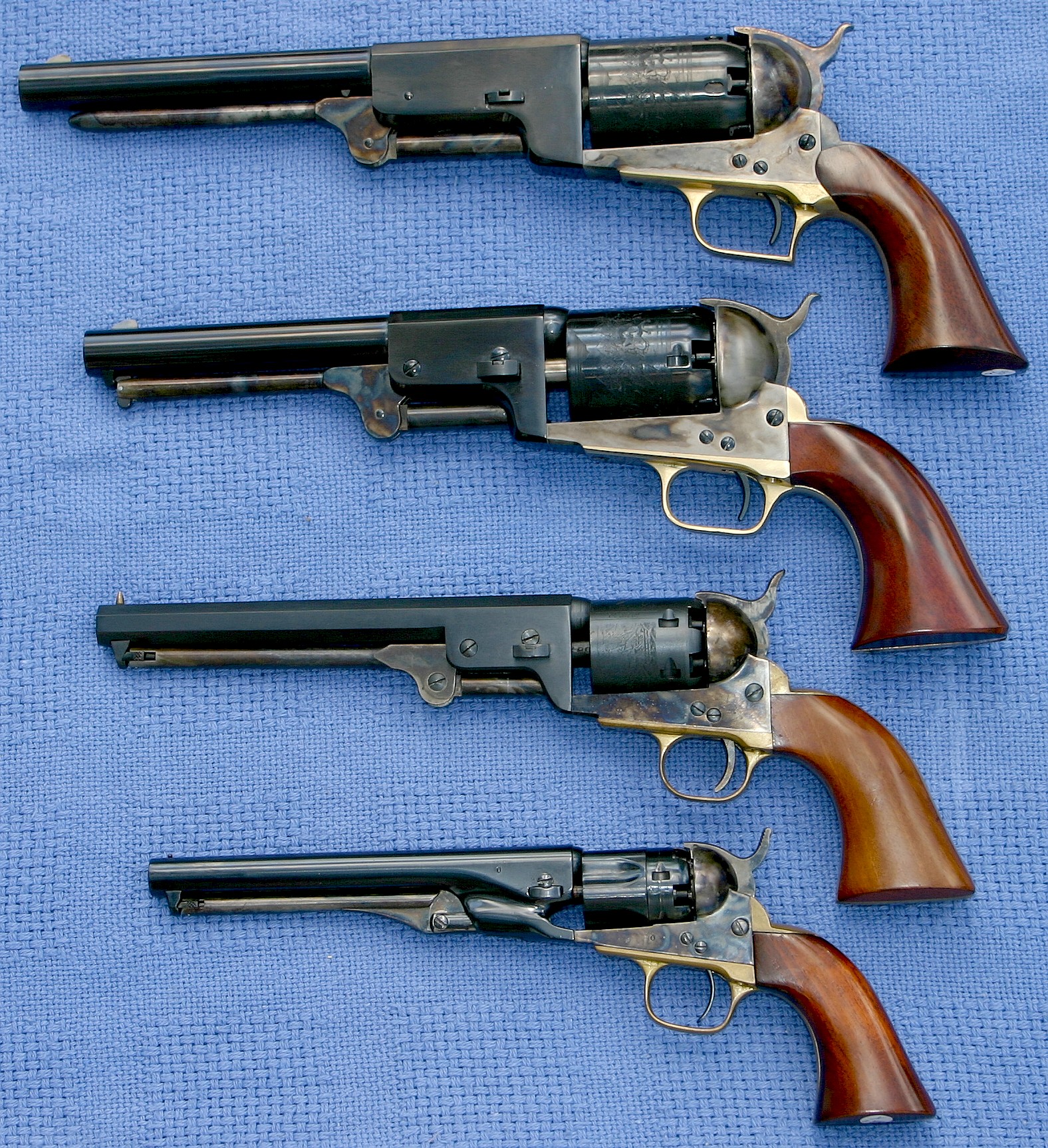 Walker, Dragoon, Navy, Police
AR-10



Before,
Covered in house paint and very grotty in general.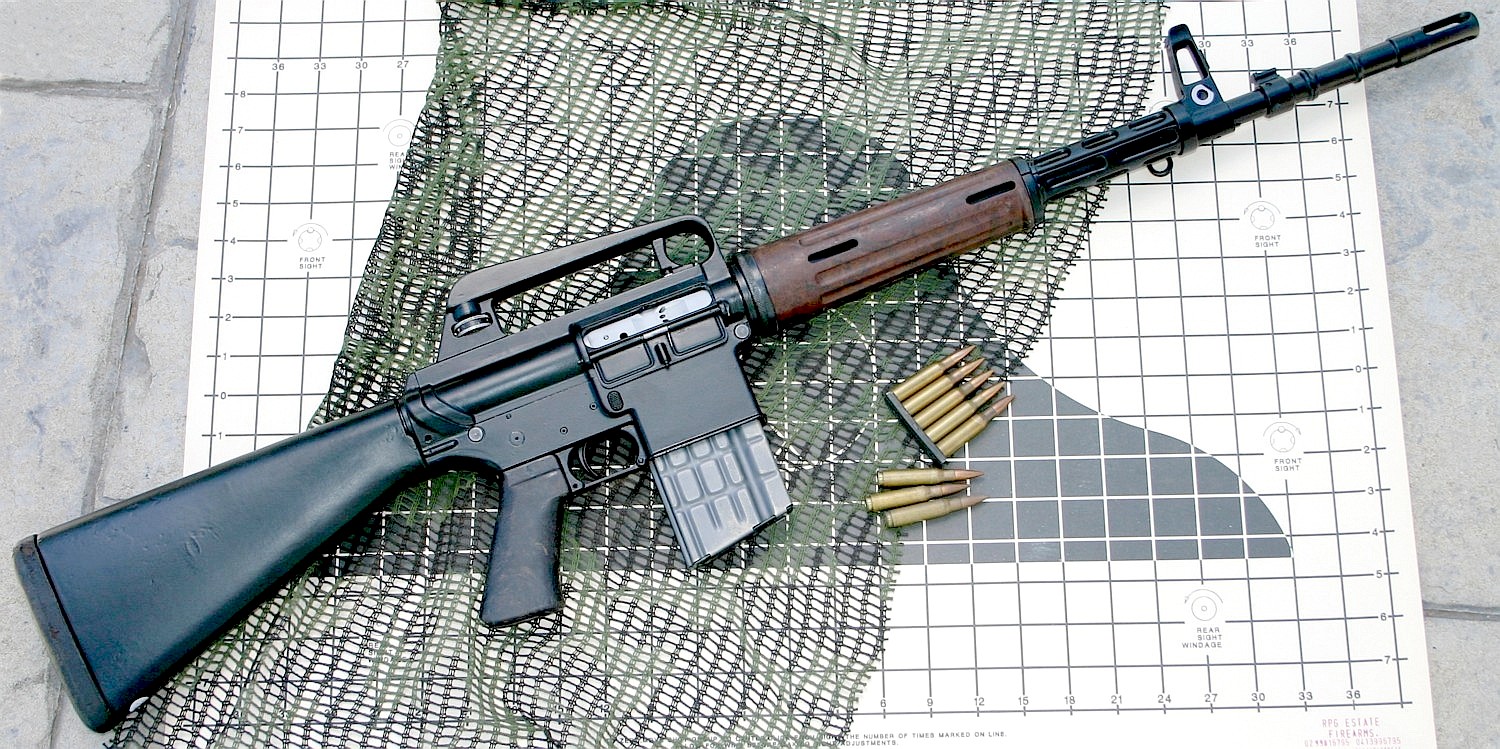 After,
Striped back, cleaned and refinished.
From Troy in NZ.

A couple from the RPG collection.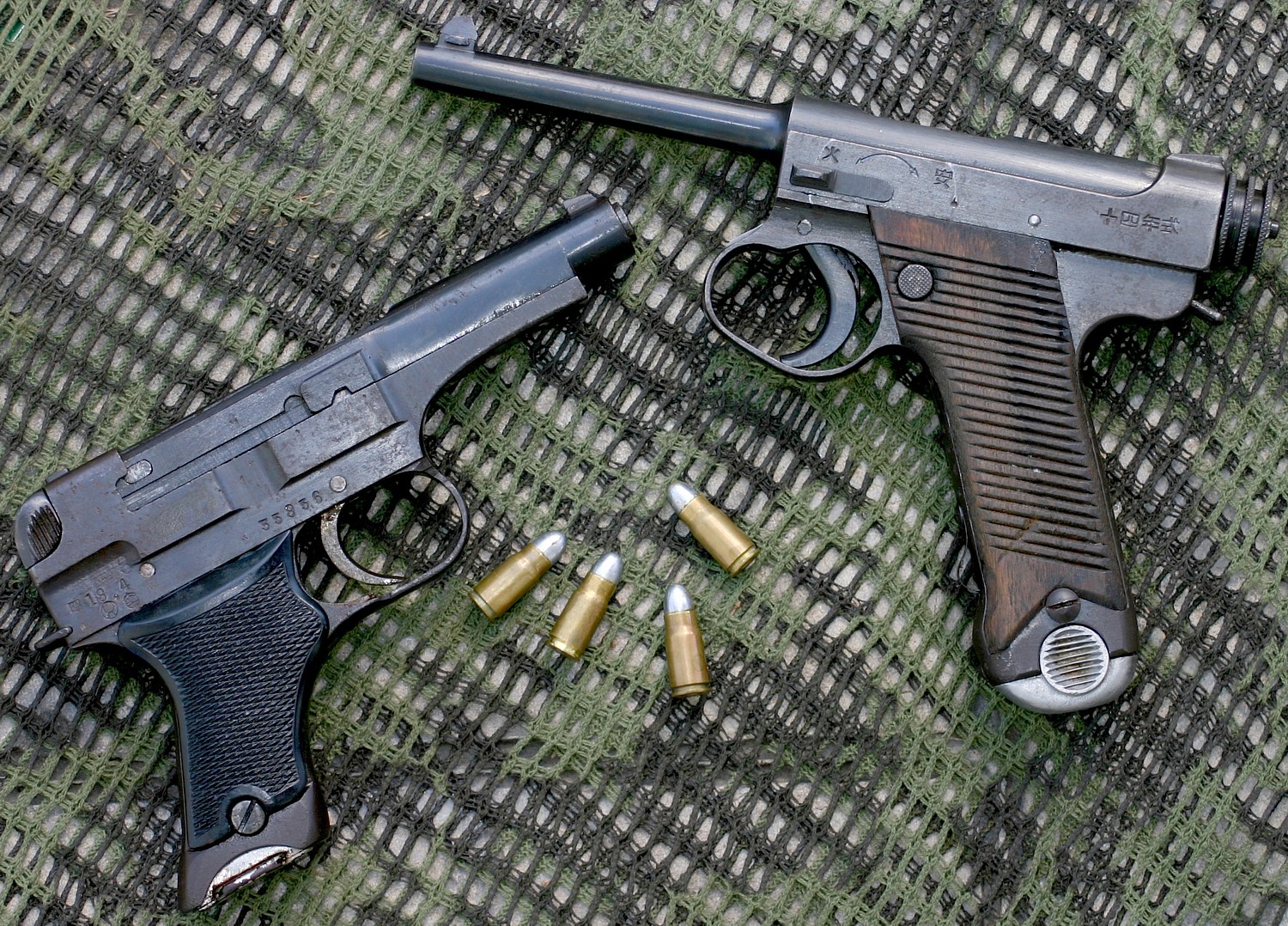 8mm Type 94 & Nambu Type 14

We had to leave Australia to do this!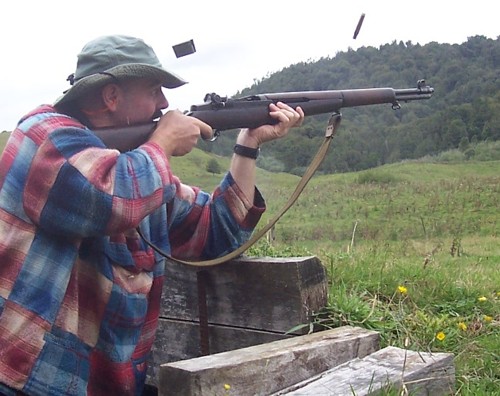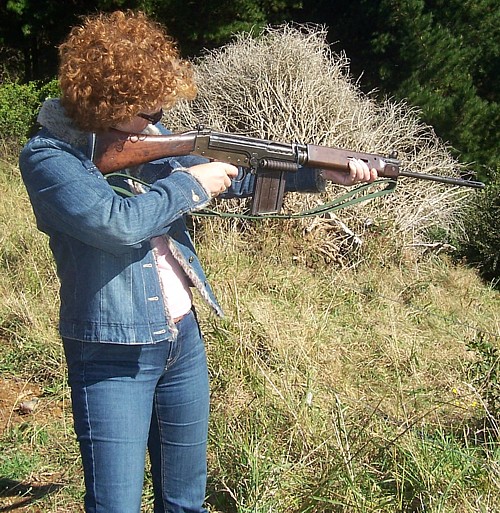 Kevin with Garand. Karen with L1A1.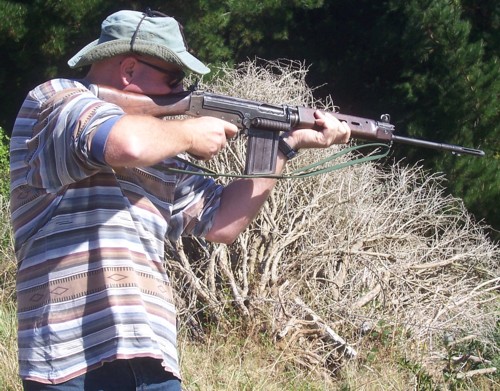 Kevin and L1A1.
I live in Brisbane and went home to NZ last month to renew my NZ firearms licence, did some shooting there.
Here are some pictures, the red head is the wife....
I have my Australian firearms licence but can not be trusted to shoot
these at the local rifle range!
Thanks JOHN . W .HOWARD...
Kevin/Karen Brisbane
Kiwis have all the fun!


What they're allowed to play with in NZ...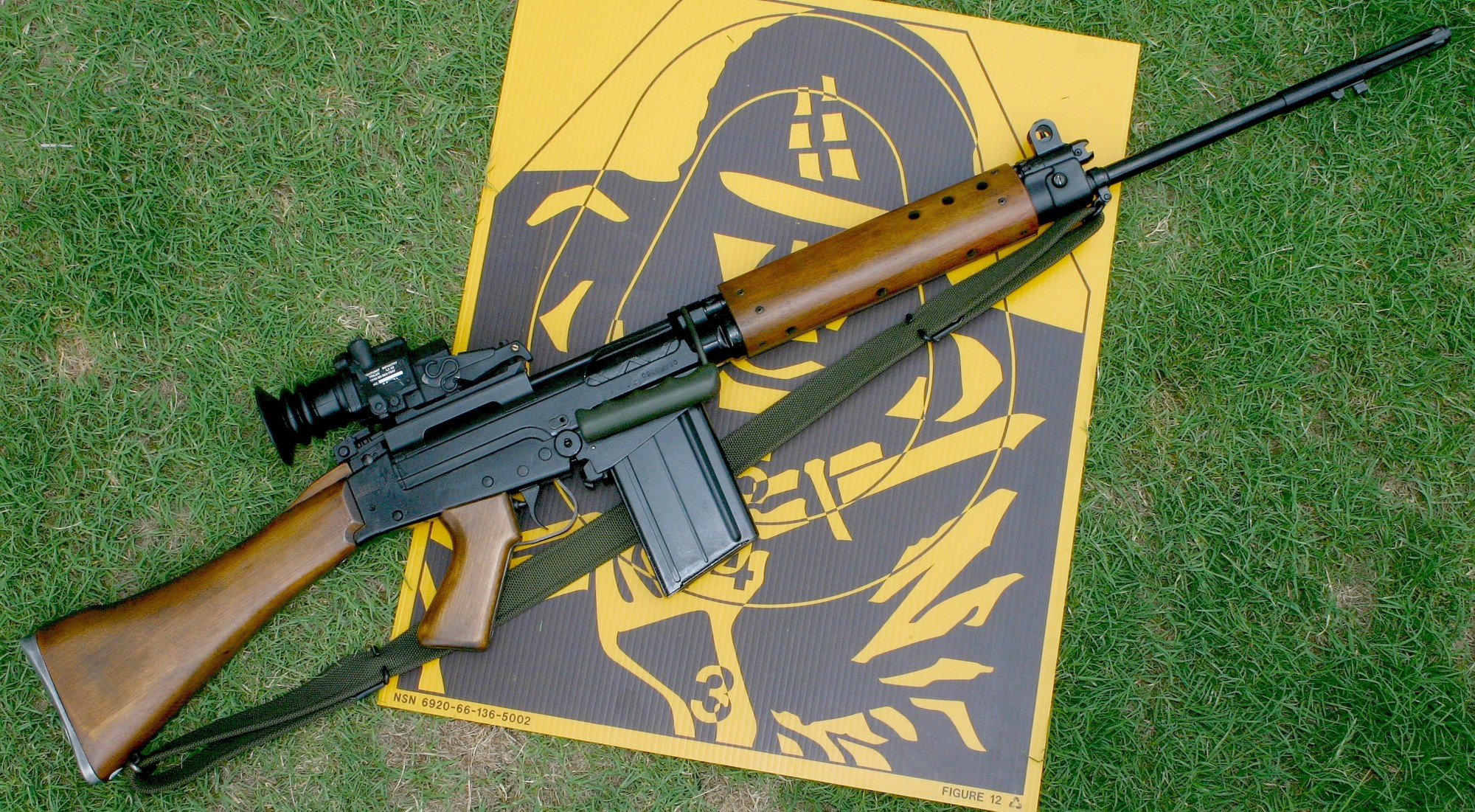 LITHGOW L1A1 + TRILUX 7.62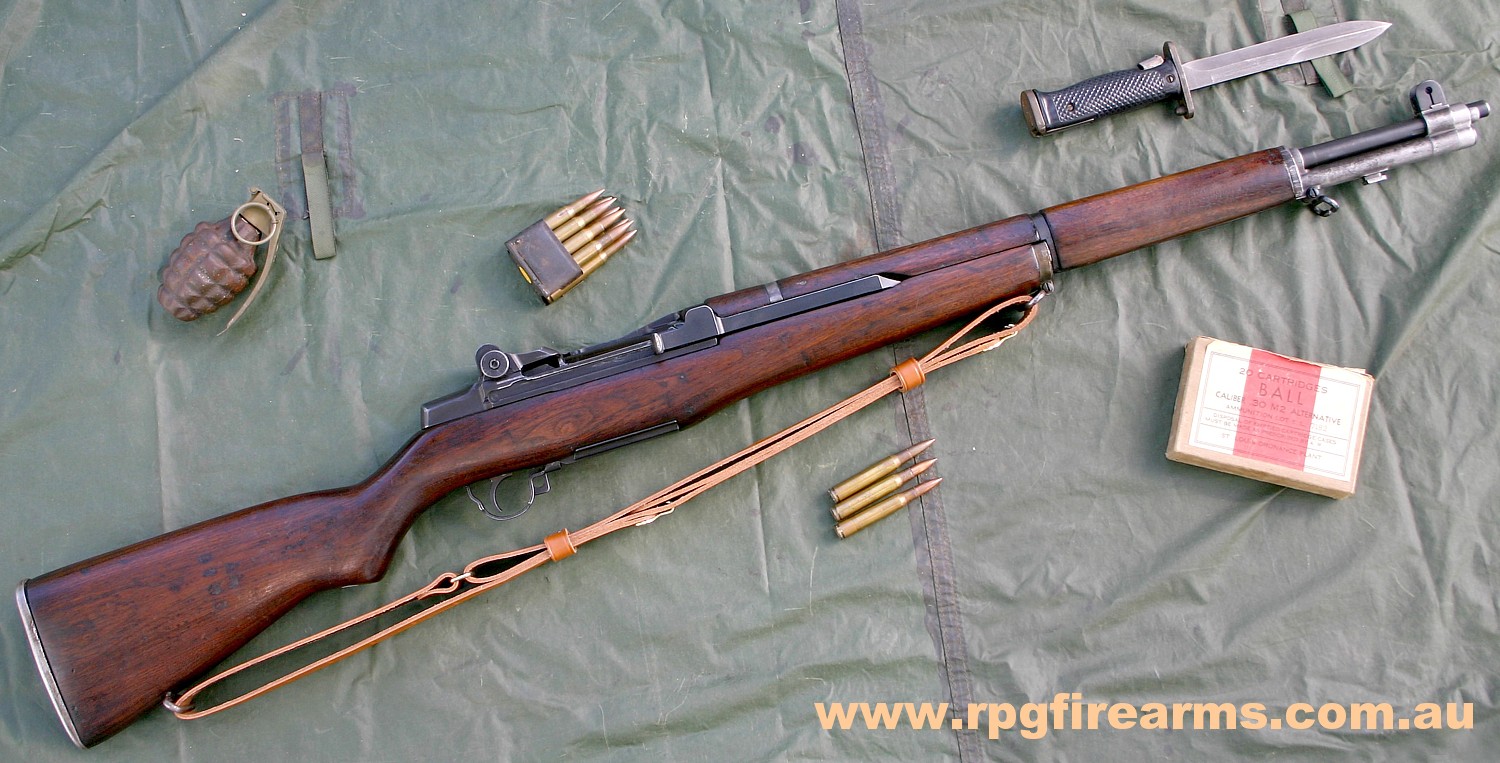 GARAND 30.06




VZ52 7.62x39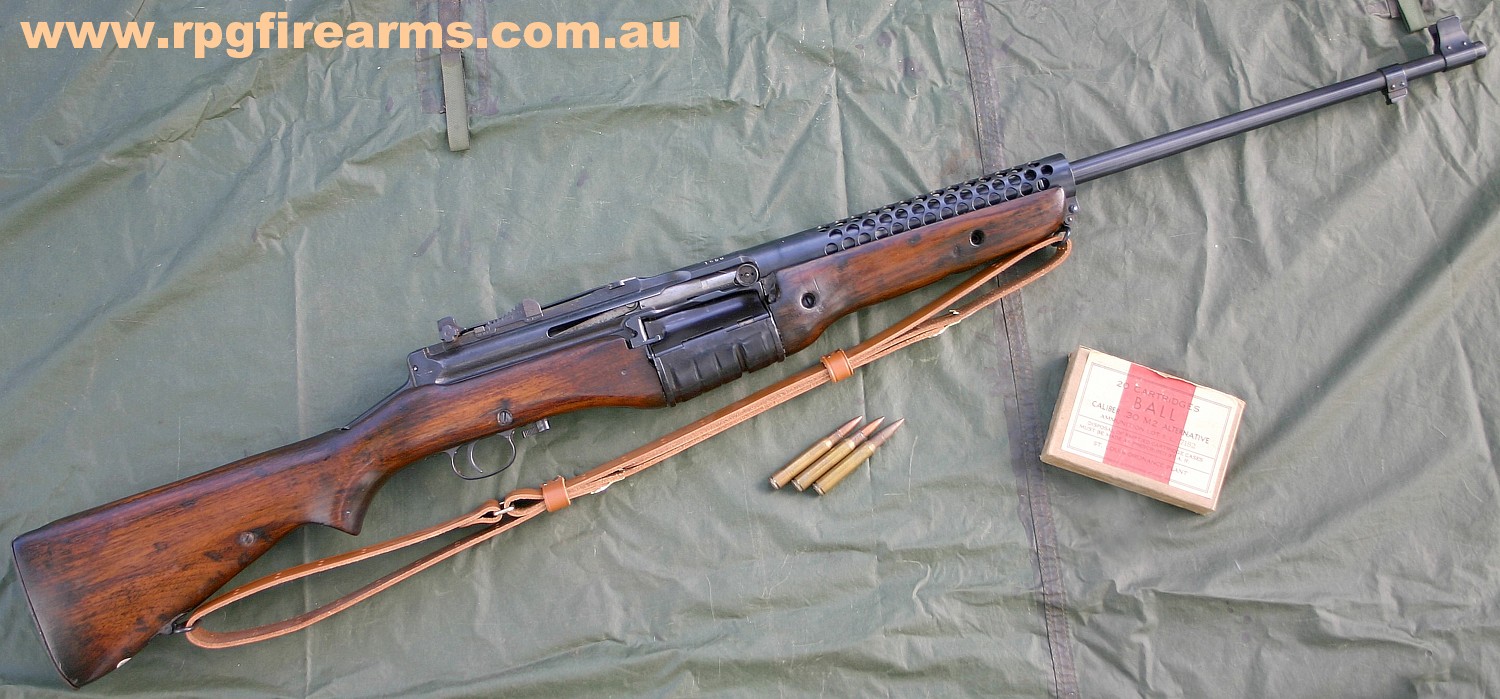 JOHNSON 30.06
From Troy in NZ.
Thanks for the (Sniff!) memories...
("Bloody John @#/* Howard!" etc, etc)
Keith & Piggy.

Had a fun time at a mates place near Bourke.
Found this pig pre dawn, out in the field. Got as close as I could, about 300yds. 
In the early light the scene was almost surreal looking through the scope. 
The air was so still the sound of the bullet travelling was auditable to impact
 Goodbye Mr Pig, a 308 Tikka varmit made quick work of him. 
The old adage "the early bird catches the worm" was certainly true 
in this case - there's a magic to the Aussie bush at dawn 
it's worth the effort to get up - sore head or not!
My Wild Russian Boar hunt in Oklahoma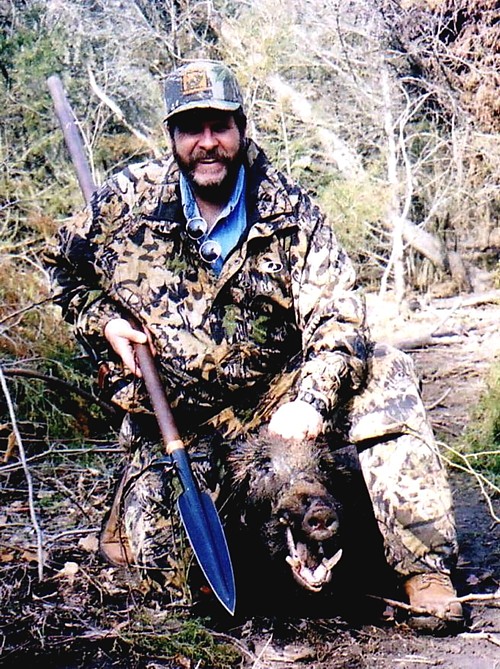 Rick Windham.
That's a wicked looking spear Rick!
And also from Mr Windham,
A turkey from last fall


Taken with a pistol, a Thompson Contender chambered in .410
Rick Windham. Outdoor Recreation Writer & Photographer.
North Platte Telegraph/Beatrice Daily Sun/North Platte Bulletin/Greenhorn Valley View (CO) Host - "The Outdoor Connection" - KODY Radio 1240AM - North Platte, NE
USA

COBIA!



This was sent in but I'd
love some more info.
*BFG!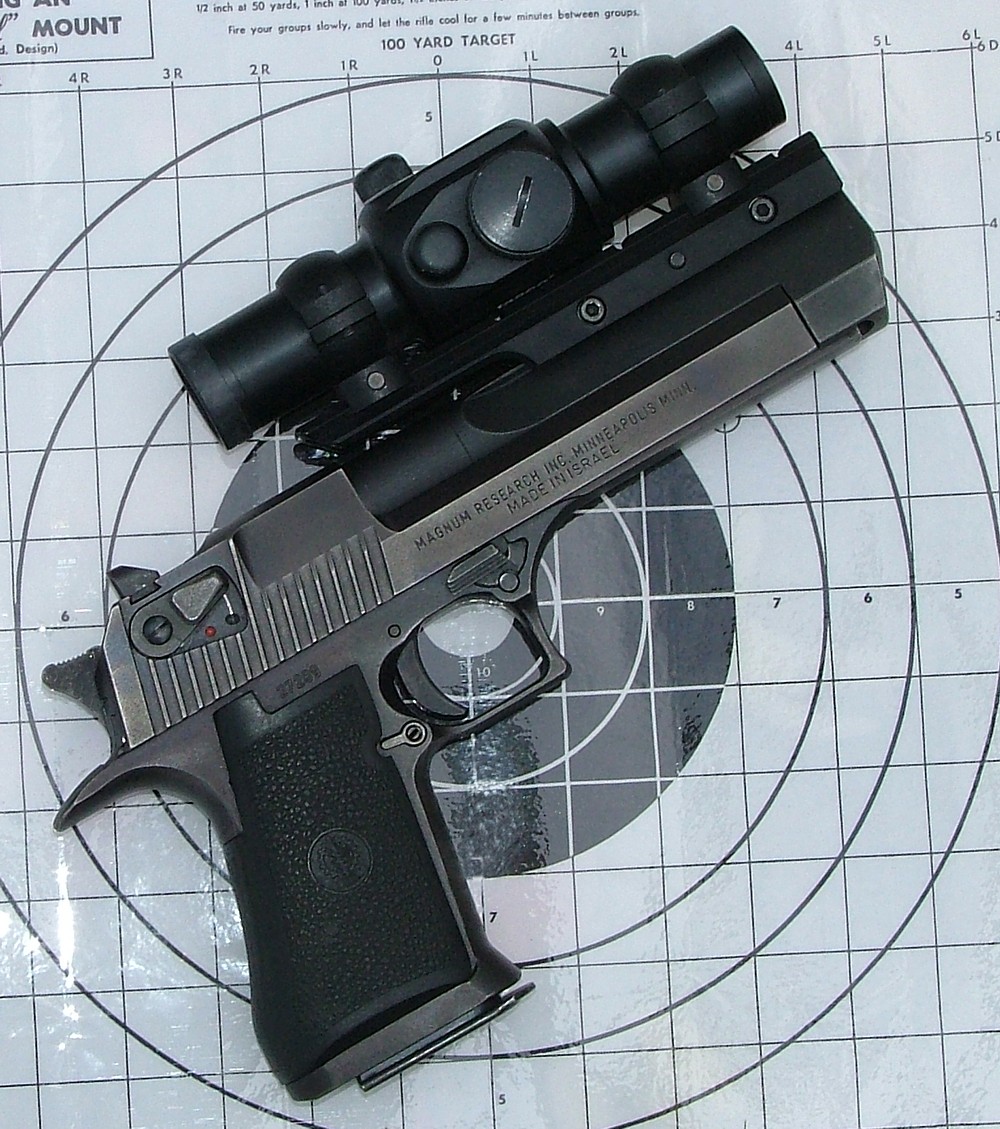 Ron from south Australia's favourite toy,
.44 Mag Desert Eagle + Pro Point.
*Big F....G GUN!
A homemade Black powder gun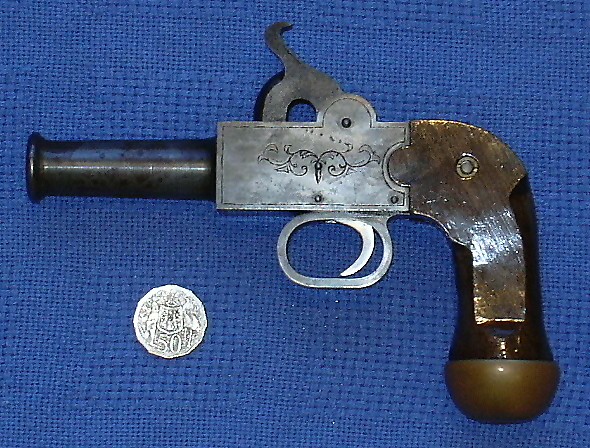 .45 cal and uses large rifle/pistol primers.
Barrel and frame are machined from one peace of steel.
Thanks Barry from New Zeeland.
"Keith and Billy."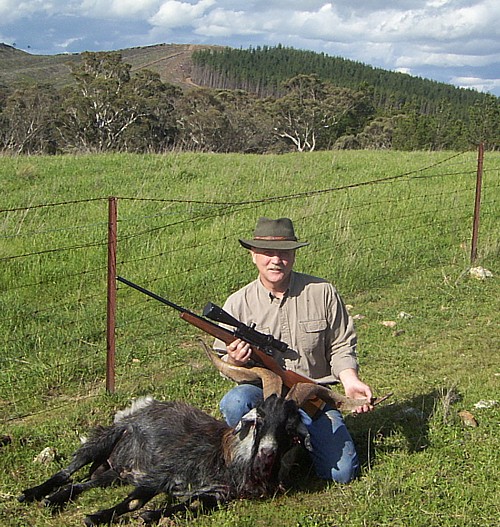 A nice old Billy - 34 1/2" spread on the horns.
Got him south east of Bathurst, near Newbridge after leading his herd (about 30 of 'em) from pine forests through a broken gate. The rifle is an Parker Hale .308 but the scope is a new range compensating scope from the US. A Leatherwood M1200. It took a bit of working out but it actually computes bullet drop I got the goat from the top of next hill, over 400 yds - lucky shot maybe (not for the goat) but the scope actually works. It has a cam which raises or lowers the scope itself - interesting stuff.


"What ever you say Sergeant!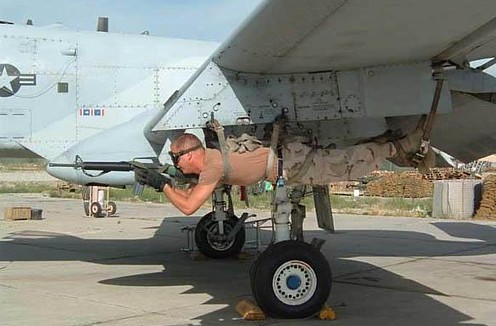 From PFC Hill, Iraq.
Good one Trooper, Keep your head down.
"You mean I've got to clean all of these?!"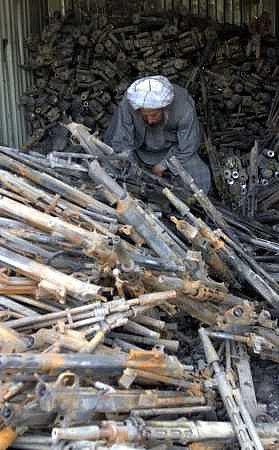 They don't look to good, but wouldn't we
still love to go rummaging through this lot!
Thanks to Stuart Giles of New York City for the pic.


"THE GOOD OLD DAYS." 2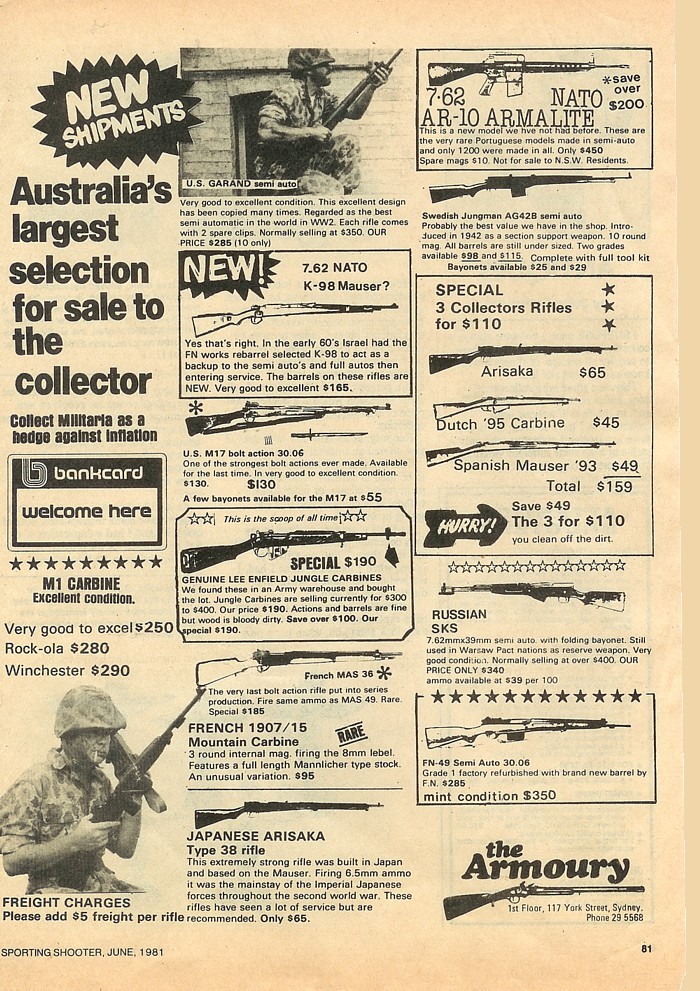 Back in 1981 things were different...
Sent in by Greg of Melbourne.
The ARMOURY was my favourite gun shop in the 1980s
This add appeared in the June 1981 edition of the Sporting Shooters Journal,
back in the days when politicians were proud to open gun clubs and shows instead of trying to
close them down...
Click on image and click again on the "expand" button for a better look.
Thanks for the happy memories Greg, it was one of my favourite haunts too.
Andrew Thorpe, Sydney Australia.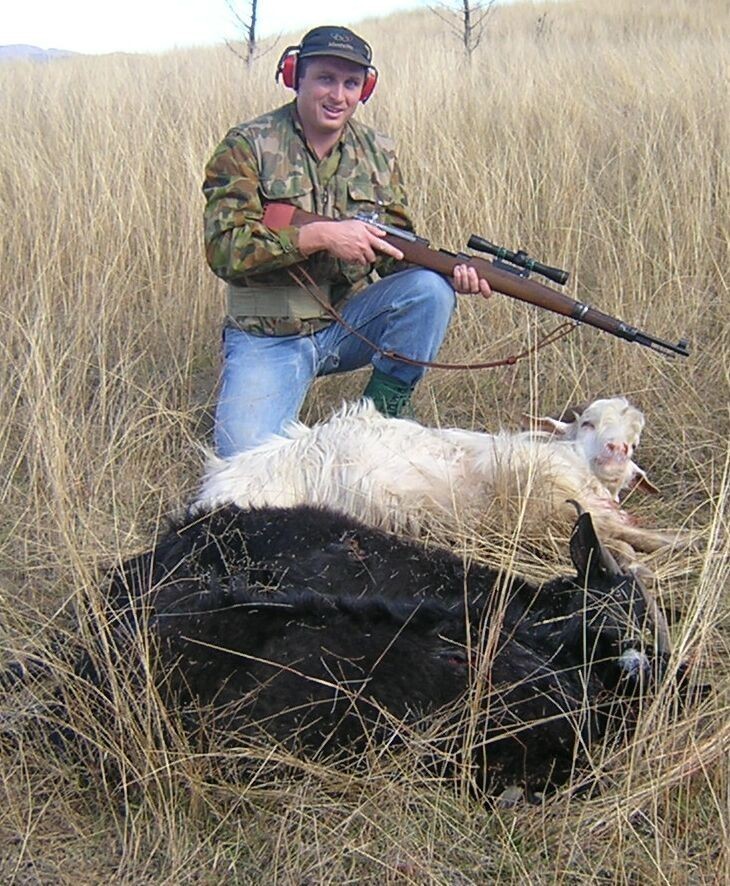 From Andrew Thorpe, Sydney Australia.
"Back on the June long-weekend I went on a trip with an ex-co-worker and two of his relatives. Just after arriving at our destination we went out for a drive and stumbled into a herd of goats. These three ran straight passed me and were knocked down with 3 shots. Plus 2 shots for the coup-de-grace.
The rifle is a M48A from Lawrance Ordnance in 7.92x57. The mount is S&K
(www.scopemounts.com), and the scope is a Leupold M8 Scout Scope (2.5x28). The ammunition is Turkish 1951 military with the 155g FMJ replaced by a 170g Hornady RNSP (and the powder charge dropped by 3 grains). That load hits like a hammer! Chronographs at 2720 fps. Even at the coup-de-grace range, they didn't exit. The only exit wounds were on small pigs. And with berdan primed cases I didn't have to worry about picking them up either.
The forward mounting of the scope allowed for clip reloading, and the bandolier around my waist had a five-round clip in each of the seven pouches. My ammunition was accessible without the clanking caused by loose rounds bouncing in pockets.
My budget scout cost about a third of the cost of a Steyr Scout, and I'm using the same optics".
A final point. The other guys only did bench rest practise a few times a year. On the other hand I shoot service comps nearly every weekend. The other guys hit rates were about 50-60%. Mine was in the 90+% range. I think that says what kind of shooting is the best practise for hunting."
Nicely done Andrew!
Just goes to show you don't need to pay big bucks to get big results...
ASS MORE THAN CLASS!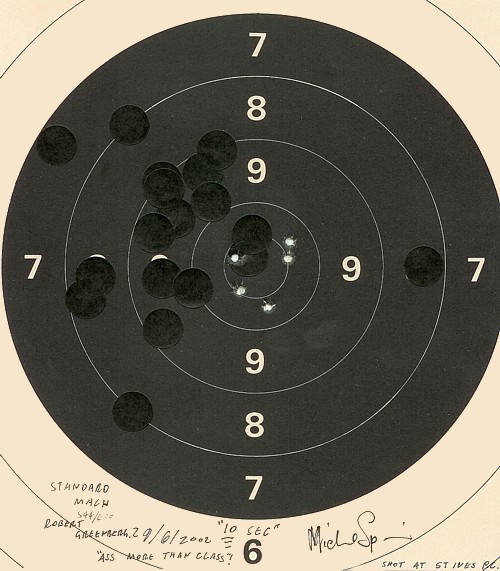 Once in a while even I get it right.

Golden Ten straight from the box!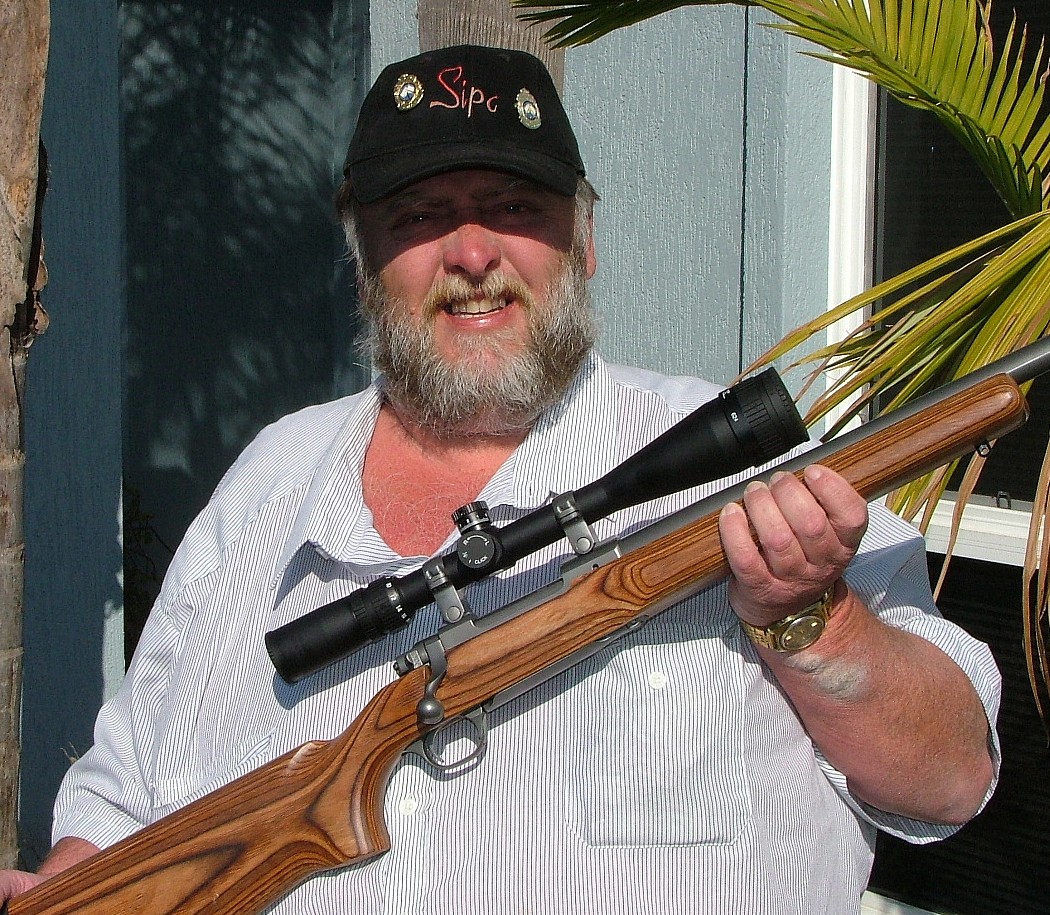 This beautiful specimen is non other than Mr Rudy Bawmer of Sydney Australia with his Ruger KM77VT MK2 .308 toped with a Tasco TG 624x44 DS scope, (all supplied by yours truly) with which he won a 100 Meter SSAA "Gold" Medal, after shooting only five fouling
and sighting shots!!!.


Very well done!
Don't let any one tell you a Ruger can't shoot straight from the box!

Submissions to,
rpg303@bigpond.com
Rifle
Pistol
Shotgun
Collectors and Military
Code Of Ethics And Sales Policy
RPG GUN GRIPS
Books
Gun Clubs
Aussie Gun Safes
Gunstock Services
Game Council of NSW
SRFS Obsolete Reloading Dies
AV BALLISTICS
Obsolete Cartridge Cases

Optics, Reloading & Accessories
Custom Gun Smith & Pyrotechnics

Minnie Revues: "Guns n Goodies!"
The thoughts of chairman Bob
Reel Memories DVD & Video
The Shootists Gallery!
Web Games!
Links
Home
WE HAVE A VOICE!




Keep our sports strong! Keep our sports alive!