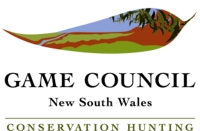 HUNTING IN NEW SOUTH WALES, AUSTRALIA

A NSW Game Hunting Licence is required to hunt certain species of game
and feral animals on private and public land. Licences are issued by
Game Council NSW, a statutory authority of the NSW Parliament,
established under the Game and Feral Animal Control Act 2002.

A General NSW Game Hunting Licence (G-Licence) is required by law to
hunt the following species on private land in NSW: wild deer, game birds
and ducks as part of the NPWS mitigation program. Hunting seasons apply to four species of deer: Wapiti, red and fallow deer (March 1 - October 31) and hog deer (April only, bag limit 1M, 1F).

There are four types of G-Licences: Standard, Hunting Guide, Commercial and Overseas Visitor.

In the near future, licensed hunters will be able to access DECLARED
public land areas such as State forests and Crown Lands (not National
Parks) to hunt the following species: wild deer, pigs, goats, foxes, cats, hares, rabbits and wild dogs (not dingo).

To hunt on declared public land areas, hunters must hold a Restricted
NSW Game Hunting Licence (R-Licence). Eligibility for the R-Licence
includes mandatory membership of a Game Council Approved Hunting
Organisation (AHO) and adequate training. This can be in the form of
recognized prior learning or completing a Game Council accredited
training course.

R-Licences will be available in the following categories: Bows,
Firearms, Black Powder, Dogs. Hunting on declared public land may only
be accessed through an online/telephone booking system and written
permission is then required.

The first public land areas (around two million hectares) are expected
to be available from March 2006 and will be listed on Game Council's
website.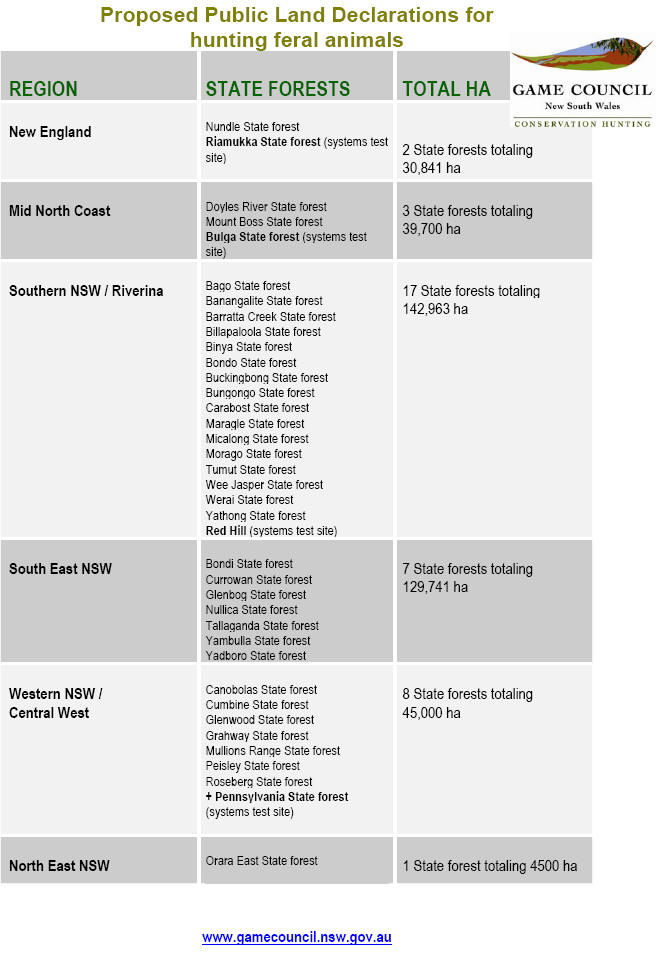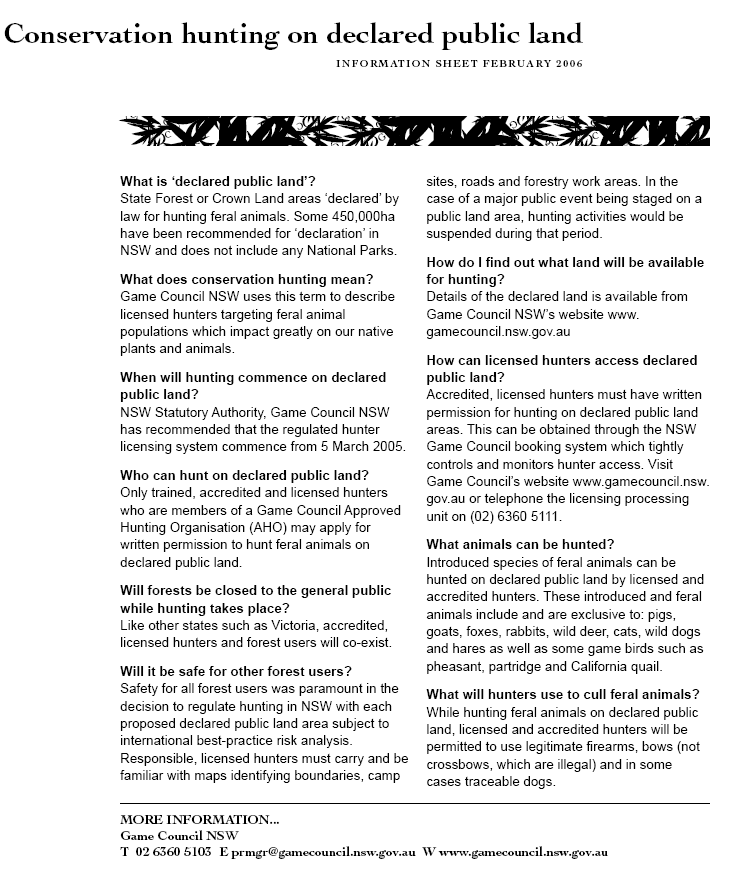 Telephone: 02 6360 5111

FOR MORE INFORMATION
GO TO
GAME COUNCIL of NSW
http://www.gamecouncil.nsw.gov.au/
Rifle
Pistol
Shotgun
Collectors and Military
Code Of Ethics And Sales Policy
RPG GUN GRIPS
Books
Gun Clubs
Aussie Gun Safes
Gunstock Services
Game Council of NSW
SRFS Obsolete Reloading Dies
AV BALLISTICS
Obsolete Cartridge Cases

Optics, Reloading & Accessories
Custom Gun Smith & Pyrotechnics

Minnie Revues: "Guns n Goodies!"
The thoughts of chairman Bob
Reel Memories DVD & Video
The Shootists Gallery!
Web Games!
Links
Home
WE HAVE A VOICE!




Keep our sports strong! Keep our sports alive!