Australian Cartridge
Display Company.

Your chance to own a uniquely Australian display of
24 military, pistol and sporting rifle cartridges.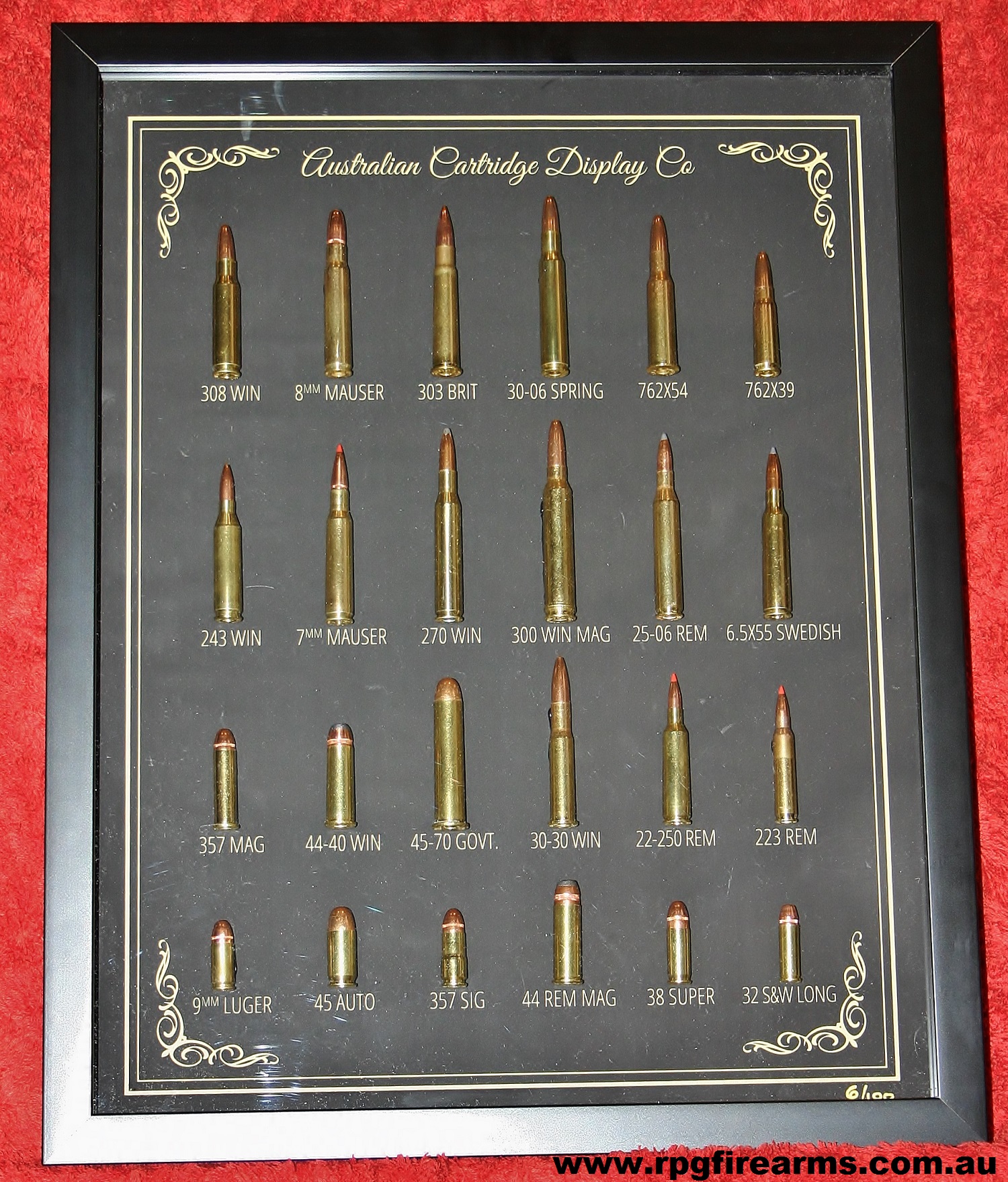 Each display is hand made from locally produced materials and individually numbered.
Comes with mounting hardware and a history of each cartridge.
Great for your man-cave, club or reloading room.
All cartridges rendered inert with all powder and primers removed
and is safe to post anywhere in Australia.
100% Australian made!
$195
Plus registered post direct to you!

PHONE: (02) 99705872
MOB: 0413996795

E-mail
rpg303@bigpond.com



A $5 bank fee is applied to all credit card transactions.
Instructions for Internet Deposits:

Rifle
Pistol
Shotgun
Collectors and Military
Sales Policy

Books
Gun Clubs
Aussie Gun Safes
Gunstock Services
Game Council of NSW
SRFS Obsolete Reloading Dies
AV BALLISTICS
Obsolete Cartridge Cases

Optics, Reloading & Accessories
Custom Gun Smith & Pyrotechnics

Minnie Revues: "Guns n Goodies!"
The thoughts of chairman Bob
Reel Memories DVD & Video
The Shootists Gallery!
Links
Home